Canadian Family Ski Holiday
Canada is such a special place and creates the most magical memories. But as kids get older with their own wants, a family holiday can look different. A Canadian family ski holiday has the perfect range of activities to accomodate for all.
The Mountain
In our family of 5, there is varying skiing styles. For one, my brother is a fearless speedster who loves skiing off piste. In contrast, my mum likes to take her time going down blue/black groomers with big turns. Canadian mountains are known for having such a variety of terrain. There is something for everyone, from magic carpet and green runs to advanced off piste powder skiers. This is undoubtedly, vital for families, especially those at an age of wanting to explore different terrain. This makes skiing so much more exciting.
Furthermore, Canadian mountains are laid out in such a way that it's easy enough to come back together during the day, to spend time together. The mountain gives us two good options. We either split up during a run and meet at the bottom before the lift. Otherwise, we go our own way, which gives everyone freedom to ski as they like, and meet for lunch mid-mountain. At Sun Peaks, we loved to meet at Sunburst Cafe for a coffee or lunch to spend time together.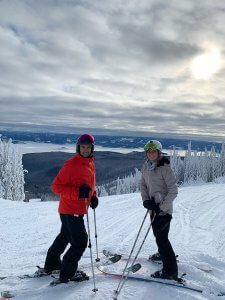 Tip: Download an app such as Snoww or Trace Snow which not only tracks your skiing stats, but you can see your contacts live location on the mountain. This is perfect for keeping up with each other and meeting up!
Nightlife
Most Canadian resorts have at least one bar that is open late in the village. These places are typically restaurants which turn into bars past 9:30 pm and become 19 years and older only. This provides something different for the adults who want to meet new people, have a dance or just do more than skiing. At Silverstar, the Long Johns Pub and the Red Antler are known amongst locals and tourists for providing a warm place to socialise, have a drink and occasionally hit the dance floor. Red Antler is known for providing live bands and DJ sets which further adds to this. Just be aware, in some states, kids 18 and under are not allowed in the bar area after a certain time, so send them back to the rooms and party on!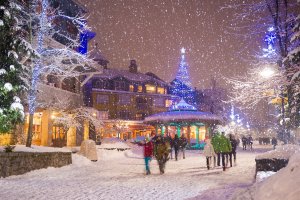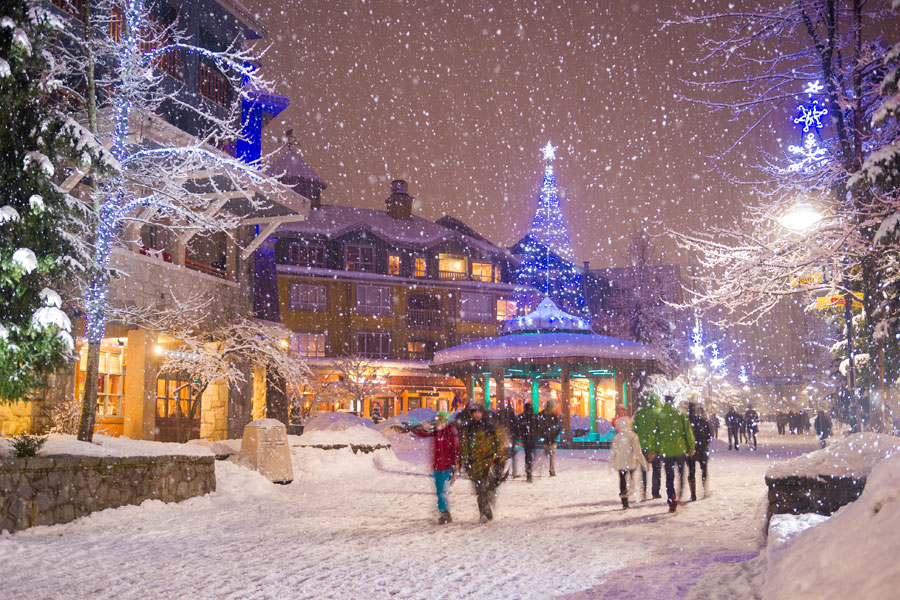 And, for the relief of the parents, these bars are typically located in the central village, in which the accommodation is based in varying distances from. The paths from the central village to accommodation are well lit. Parents can relax at home (get some early sleep for first tracks tomorrow) while the kids (young adults) enjoy some time out. Again, the option of nightlife provides more variety to the holiday.
Tip: In British Columbia, you need 2 pieces of identification. The first is a photo ID (passport for internationals), and the second with the same name on it (credit/debit card etc)
Other Activities
Its not just about the nightlife, there is so much to do during the day. All resorts have a wide variety of activities this includes pool tables, ice skating, shopping, hot pools, spa and massage facilities all locally available. Panorama has glass making classes, a golf course and yoga classes. There is so much providing for the entire family in one convenient village.
Covid
There is no doubt that Covid has affected the entire world. While Canada has little restrictions, and no isolation periods, the lasting effect was on the staff. Many mountains rely on international travellers, but there is a shortage of staff and lots of new staff due to the long break between seasons. This is not a significant issue, but did mean there was a need for patience in the hospitality and operations areas specifically. The staff was both newly learning and working extremely hard. This was not an issue, but allow some extra time in these places. It is expected that in another season or two these shortages will disappear and it will return back to normal.
As families get older, the expectation that everyone is doing the same thing becomes more unrealistic. Going on a Canadian family ski holiday provides amazing skiing or snowboarding, but also a range of activities for everyone. This a holiday for the family together, while also enjoying some alone time to rest and rejuvenate (or work hard, party hard). All in one place, the resorts can cater to your families needs.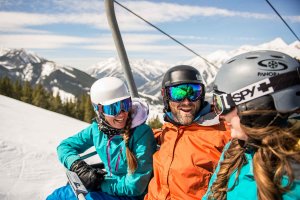 Leave a reply