There's only one Mary Jane and she's in Colorado's Winter Park. As part of the Seven Territories at Winter Park, Mary Jane is rich in history alongside her renowned world-class bumps and tree-skiing.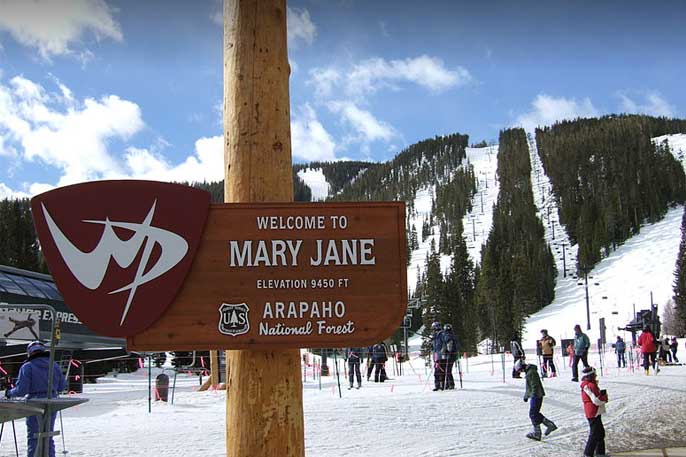 It all started in the 1800s when an innocent settlement of miners, rail yard workers and loggers were graced by the arrival of a woman named Mary Jane. With a clever business sense for supply and demand, this local Madam and lady of the evening turned a once lonely sheep trail used for grazing into a highly sought-after winter playground. She invested her hard earned dollars (or maybe it was gifted to her by a grateful client!), to became the landowner of what is now known as the Mary Jane Base … and Mary Jane became cemented in Winter Park history and folklore!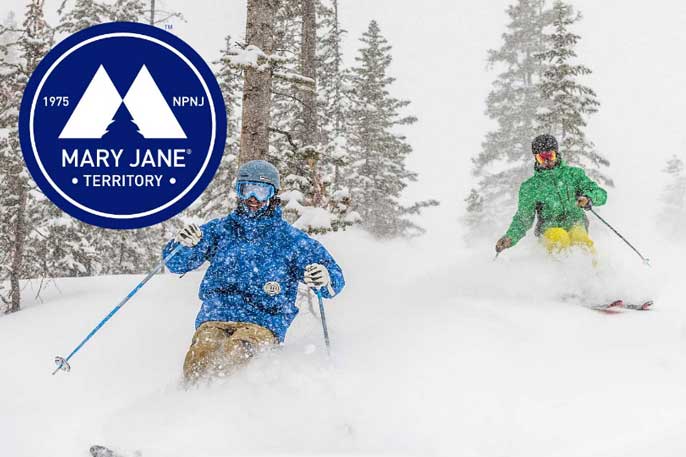 Over the years, Mary Jane has gained an additional 20 trails (200 acres), which included some of Colorado's steepest trails in The Chutes. It has also seen the addition of the Sunnyside lift on the backside of the mountain and the Panoramic lift, which became North America's highest six-passenger, high-speed chairlift, and opened up 100 acres of gladed terrain on spectacular Parsenn Bowl, as well as easier access to Vazquez Cirque. The Eagle Wind lift was opened on the back side of Parsenn Bowl, providing skiers/riders with some of the best tree-skiing in the country.
Today the Mary Jane Territory is long, bumpy, and unabashedly challenging – but with plenty of blues to help skiers chill out.
While Mary Jane may have been a lady of ill repute, her namesake continues to be one the finest mountain getaways to be found anywhere in the country. Mary Jane is a truly authentic Colorado experience that'll push your limits and make you feel like a local. No matter where you're from.
Very few things actually improve with age. Fortunately, Mary Jane Territory, Winter Park Resort's famed terrain, is one of them.
---
Call our active travel experts to book a beyond ordinary ski/board experience including flights, transfers, accommodation, lift passes and activities.
NZ Toll Free: 0800 555 035
Find out more about Winter Park Ski Resort
Leave a reply