British Columbia has a lot to offer, including 13 major ski resorts. This destination is one big winter playground where you'll find lots of deep powder snow, unforgettable après ski activities and terrain that keeps you exploring for days (or weeks). That's why one of our Active Travel Experts has crafted an action-packed 15-day itinerary featuring two world-class ski-in, ski-out resorts and a stopover in the big smoke of Vancouver. Think three holidays rolled into one trip for the ultimate active travel adventure.
Take a look at what your 15 Day Itinerary to British Columbia could look like: Ski Big White and Sun Peaks plus visit the sights of Vancouver.
Day 1: Six nights at Big White Ski Resort
Head straight to the snow and British Columbia's largest totally ski-in, ski-out resort village for six nights. Big White is an easy destination to get to with a short 1-hour flight from Vancouver followed by a 90-minute transfer from Kelowna Airport.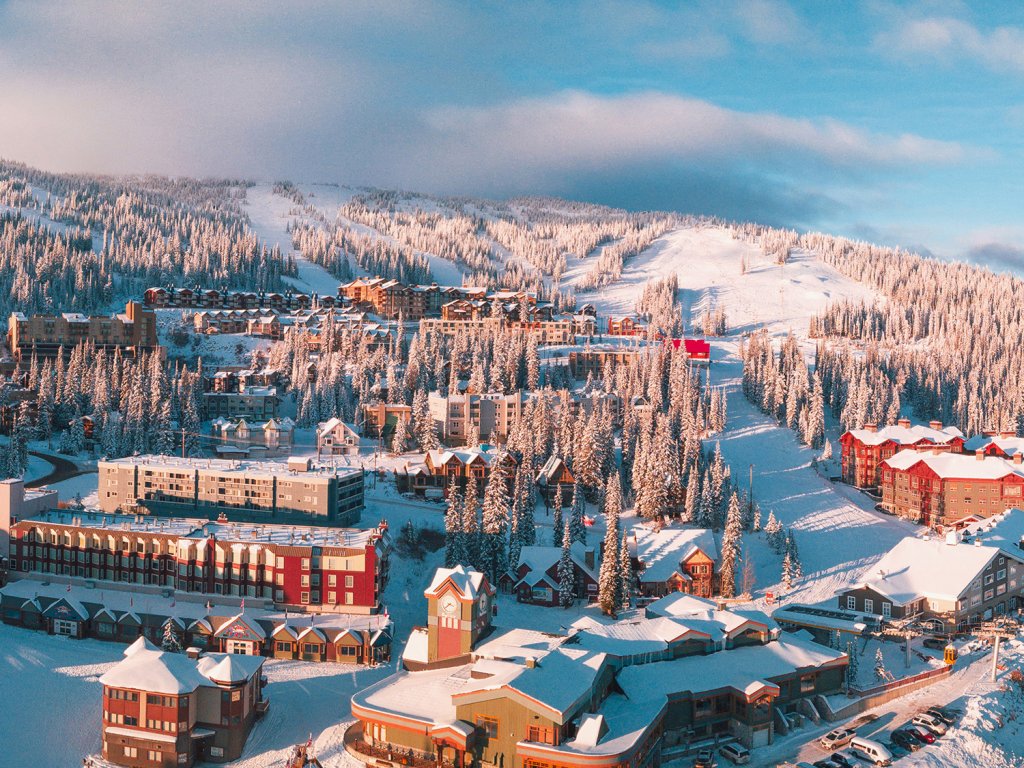 Day 2: Get amongst it and hit Big White's groomers, glades and powder bowls
Clip on your skis from the door of your accommodation, ski down to the lifts and hit the slopes of Big White – Big White is located mid-mountain with ski-in,ski-out access. Start off easy on Big White's range of beginner (green) runs to get your ski legs back or jump straight into their BIG terrain if you're feeling up to it. You can even take advantage of the free mountain tours to get your bearings, these run from 10:30am daily.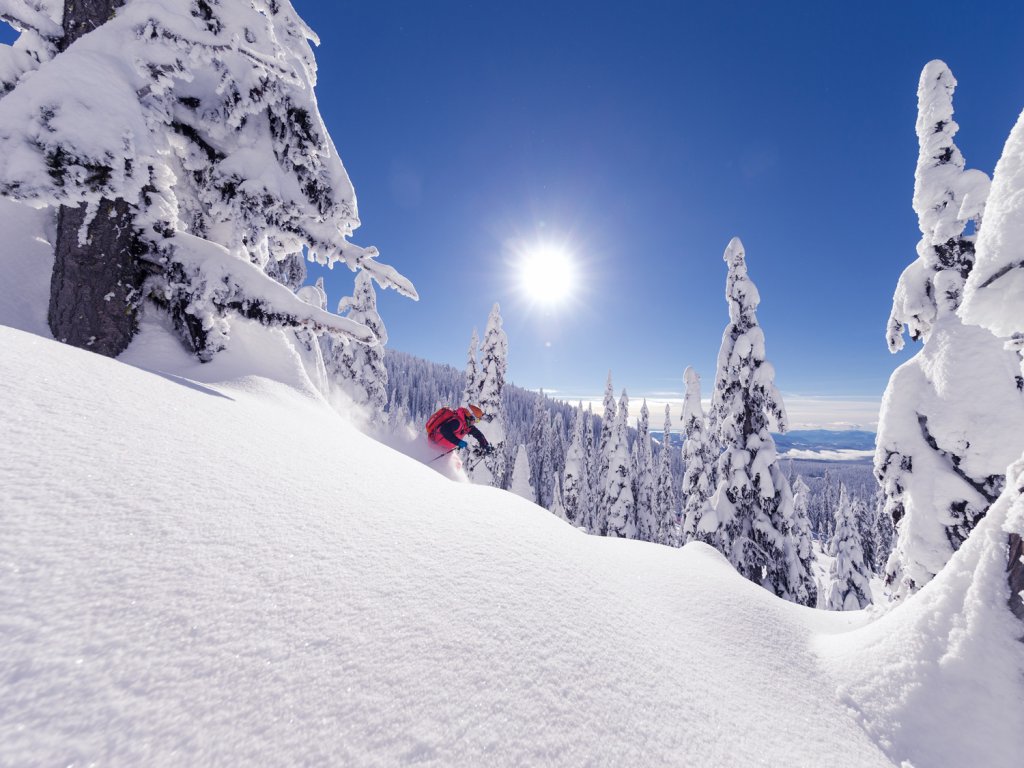 Day 3: Skiing, selfies and snowmobile fun!
It's another fun-filled morning spent on the slopes and making your way up to the Summit for some picture-perfect shots if you get Big White on a bluebird day, followed by a three-hour snowmobile tour in the afternoon. Choose to share your ride or have your own, zip around the resort and its surroundings taking in Big White's fascinating scenery.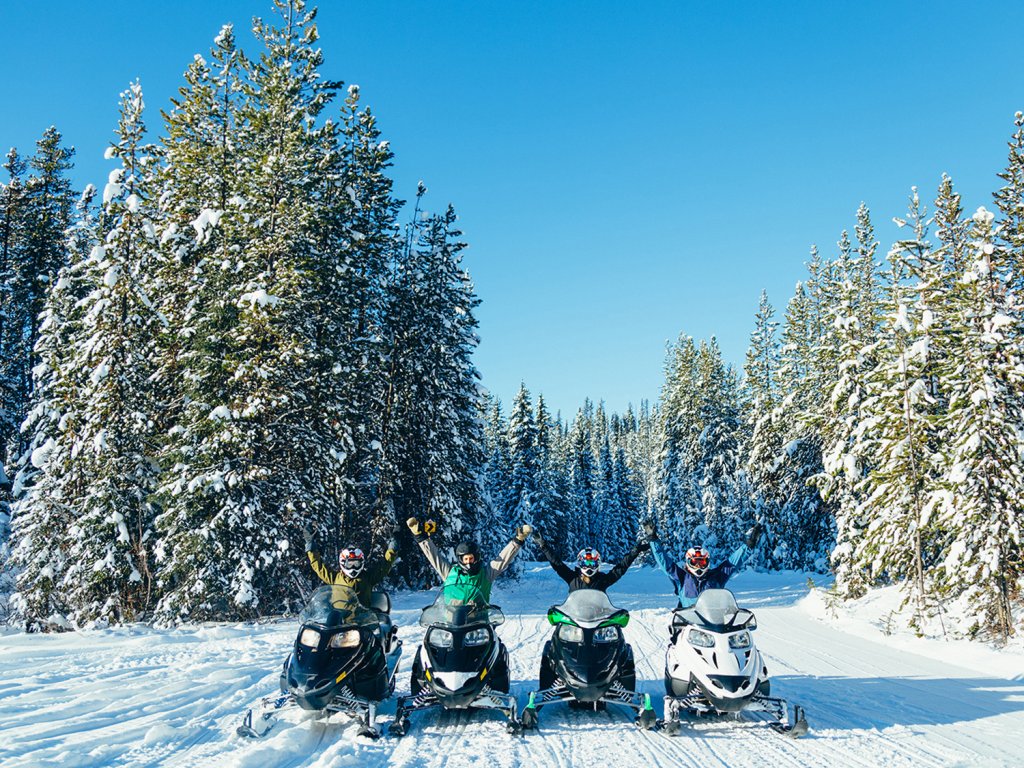 Day 4: Explore new trails
Make your way over to the Sun Rype Bowl for some epic skiing on its intermediate (blue) and expert (black) runs. Stop for a quick bite to eat at the Westridge Warming Hut before heading back out for an afternoon of skiing.
Day 5: Ski, snow tube followed up with the ultimate Canadian experience!
Choose to have a morning off and relax in your accommodation or hit the slopes again for another adventure. Get ready for an afternoon/evening of fun activities! Starting with a 30-minute sleigh ride around the resort, followed by a few laps of the tube park before heading into Kelowna to watch an ice hockey game. Epic!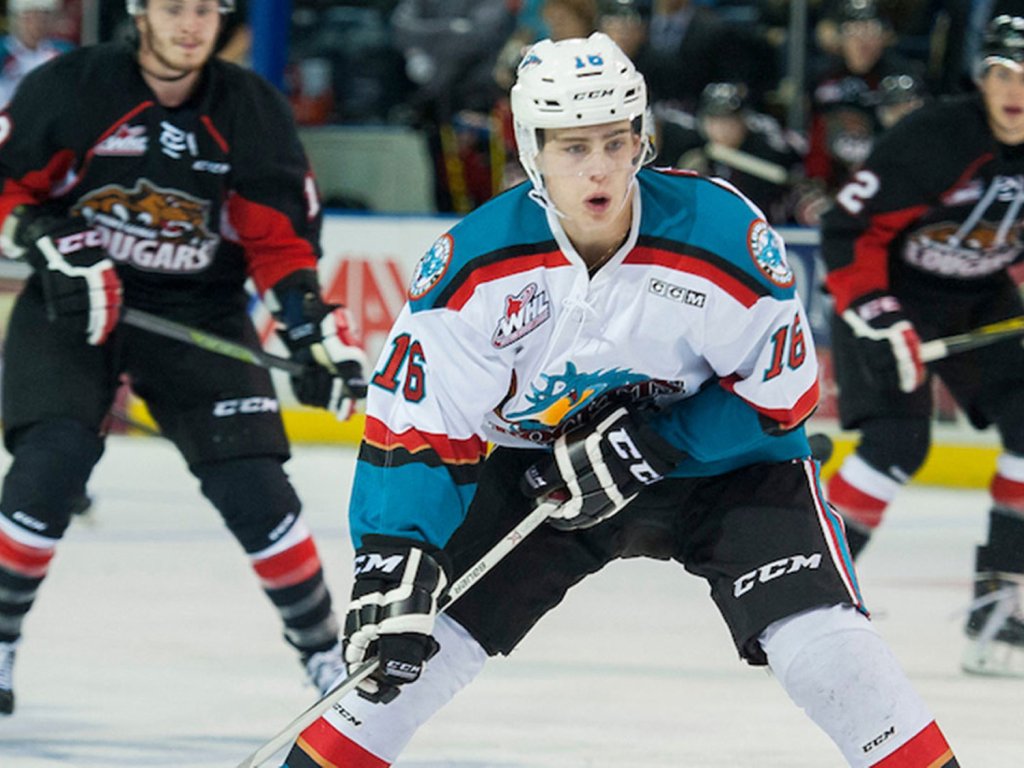 Day 6: Ski, après and relax
It's day six, so spend the day skiing your favourite runs followed by dinner at the Globe Café & Tapas Bar exploring a variety of different flavours and foods. You MUST try the marshmallow and Kahlua Ganache for dessert – it's to die for!
Day 7: From Big White to Sun Peaks
Transfer to Sun Peaks Resort for your six-night stay. It takes around 3 hours to transfer between the Sun Peaks and Big White resorts. Spend the afternoon strolling around the village and stocking up on food supplies from the convenience store.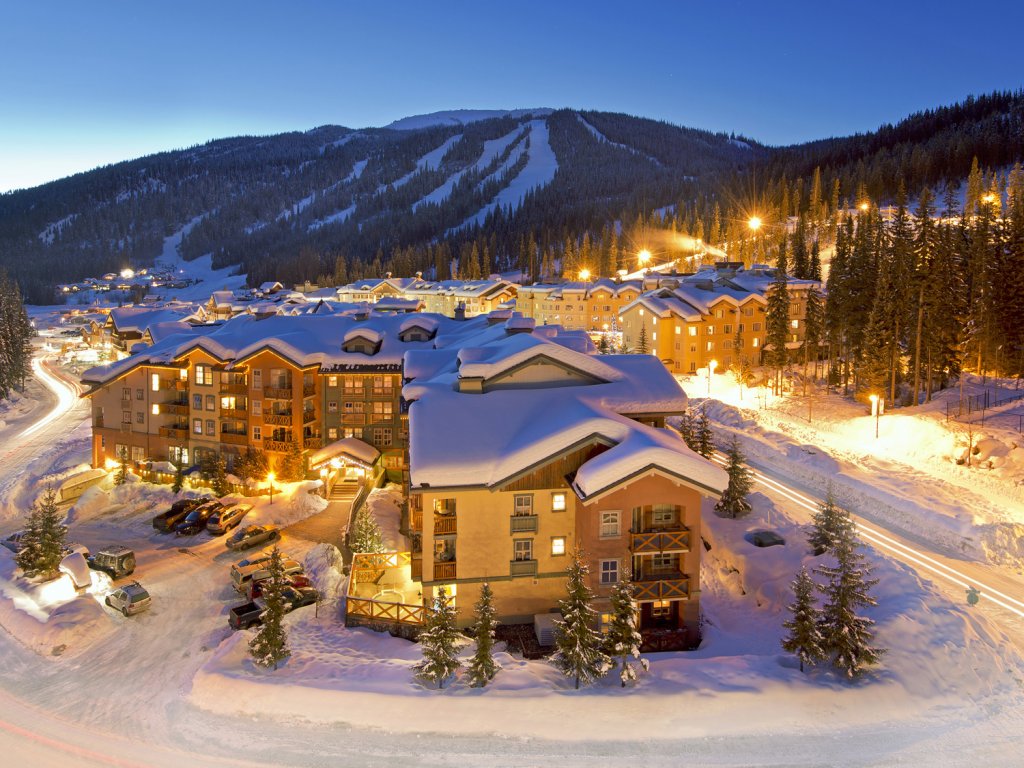 Day 8: Spend the day skiing Canada's second-largest ski resort
It's a new day and a new resort. Time to head to the slopes from your ski-in, ski-out accommodation. Just clip on your skis and glide to the village or ski lifts. Sun Peaks is located at the base of the mountain with most hotels offering ski-in, ski-out access. Spend the day skiing Canada's second-largest ski resort.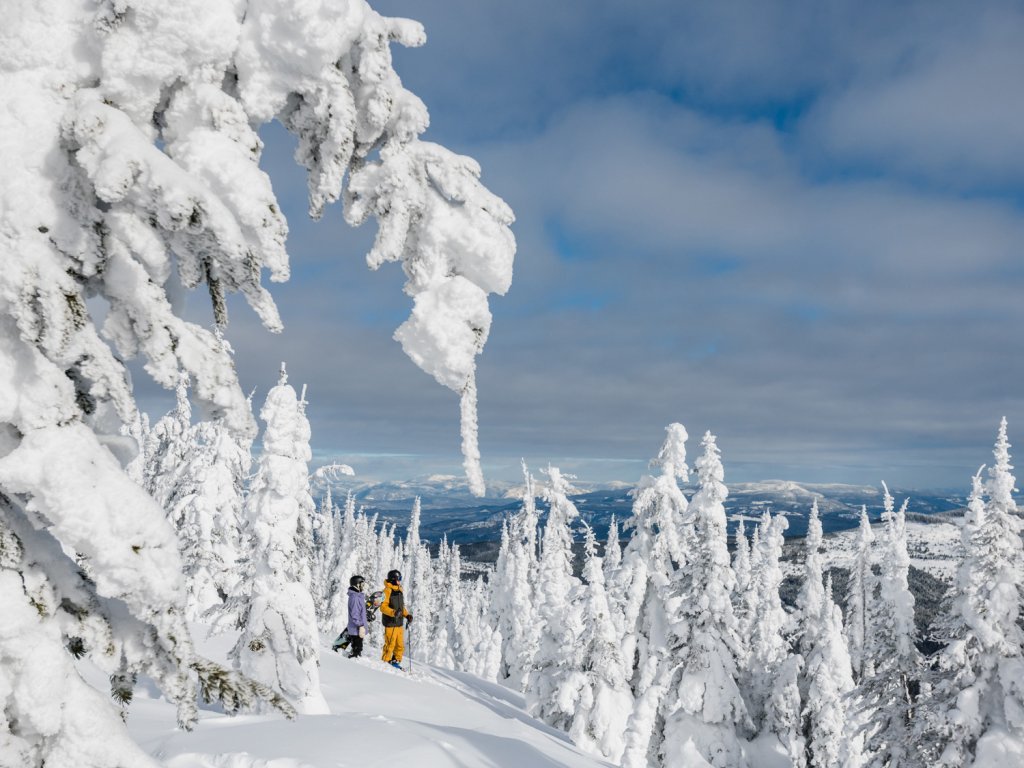 Day 9: Gone to the Dogs (in the best possible way possible)
Start your morning off the right way, with an Into the Wild Dogsled Tour. Say hello to the dogs and get a chance to meet them all before heading off on your adventure. After arriving at the frozen lake, you will get the chance to try your hand at mushing – if you want! Upon arrival back in resort get geared up for an afternoon hitting the slopes of Mount Tod.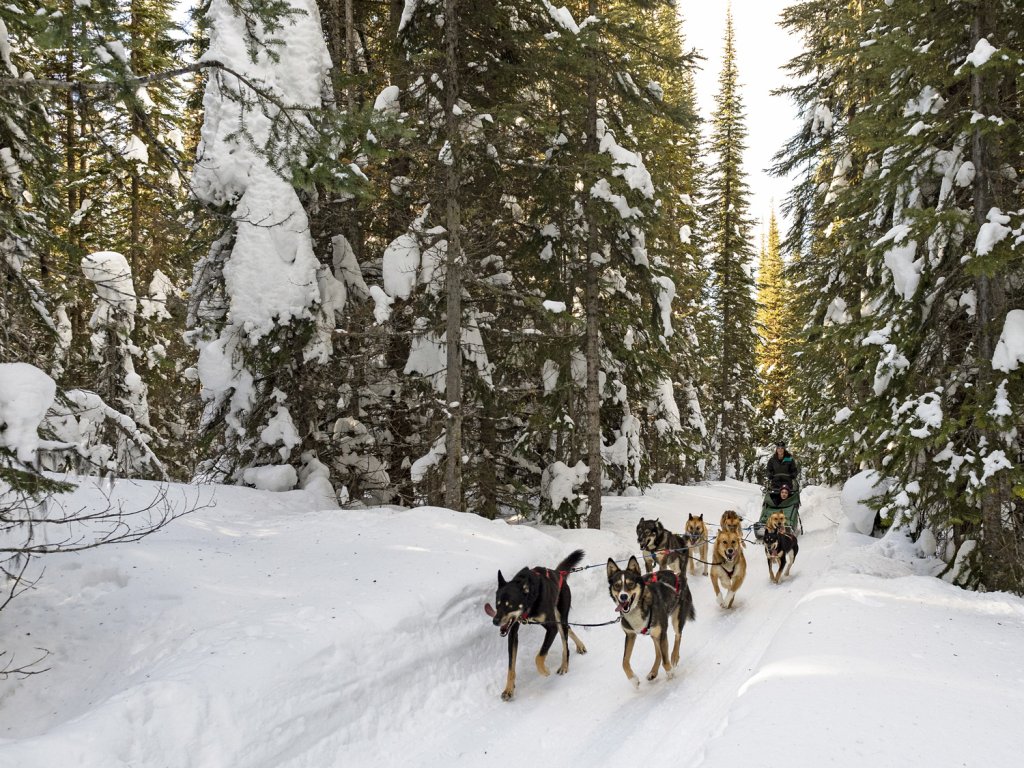 Day 10: From ski slopes to hot tub!
Another action-packed day hitting the slopes of Mount Tod and Sundance followed by a relaxing dip in your hot tub. Yes, some properties offer private hot tubs which are definitely worth the upgrade – talk about convenience!
Day 11: Mount Morrisey to s'mores in the moonlight
Head over to Mount Morrisey to give the slopes a good run for their money. Mount Morrisey has a great mix of intermediate (blue) and expert (black) runs with a couple for the beginners (green). Spend the evening on a Moonlight & S' mores Snowshoe tour taking in the beauty of Sun Peaks at night and stuffing your face with as many s' mores and hot apple cider as you like.
Day 12: Best for last?
After another great day skiing Mount Morrisey, treat yourself to dinner out at the Steakhouse in Sun Peaks Lodge for your last night in this resort. Best ribs in town. Believe it or not – you'll just have to try them for yourself.
Day 13: From Sun Peaks Ski Resort to Vancouver
Enjoy a morning sleep in followed by an afternoon shopping spree. Treat yourself to a sleep in before catching your flight back to Vancouver for your two-night stay. Spend the afternoon having a look around the shops of Robson Street, the main shopping street in Vancouver.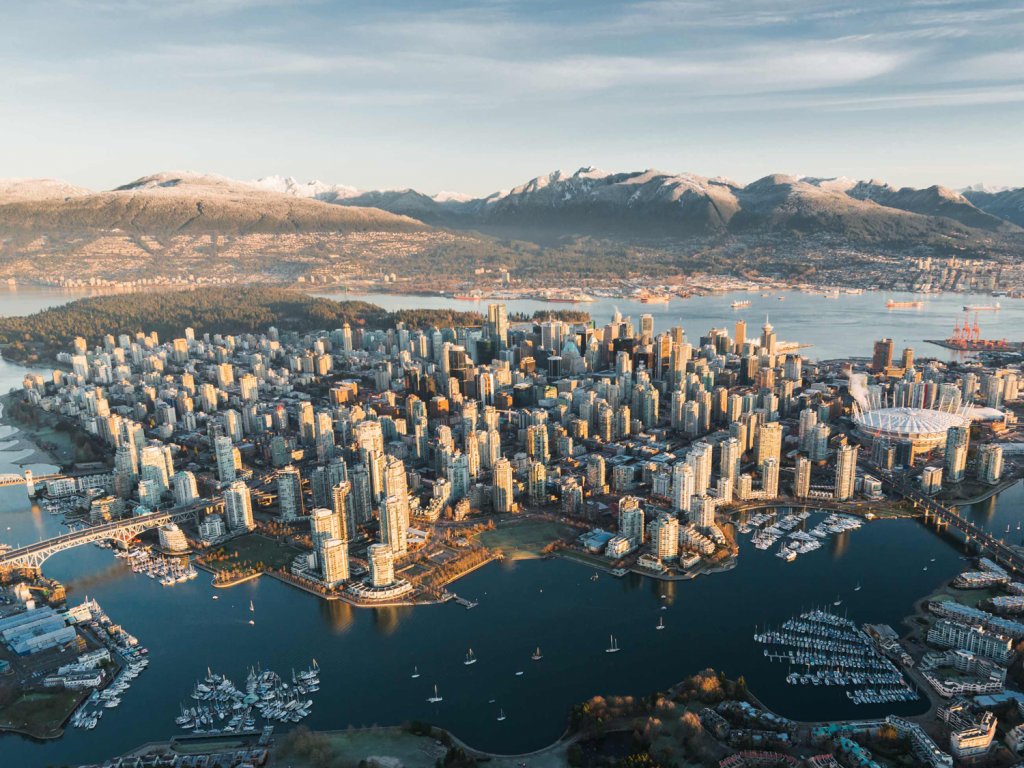 Day 14: Hop-on hop-off the Vancouver way
Jump on a Hop-on Hop-off Trolley Tour of Vancouver, which is the best way to see what the city has on offer. Explore Vancouver at your own pace from Stanley Park, to Chinatown, to Vancouver Lookout and many more. Spend the afternoon exploring the Vancouver Aquarium.
Day 15: Will that fit in my suitcase?
Spend the day exploring the markets on Granville Island, one of the best places in the city to purchase souvenirs for back home, before heading to the airport for your flight home. (We know you're up for the challenge of squeezing in those last-minute purchases into the suitcase!)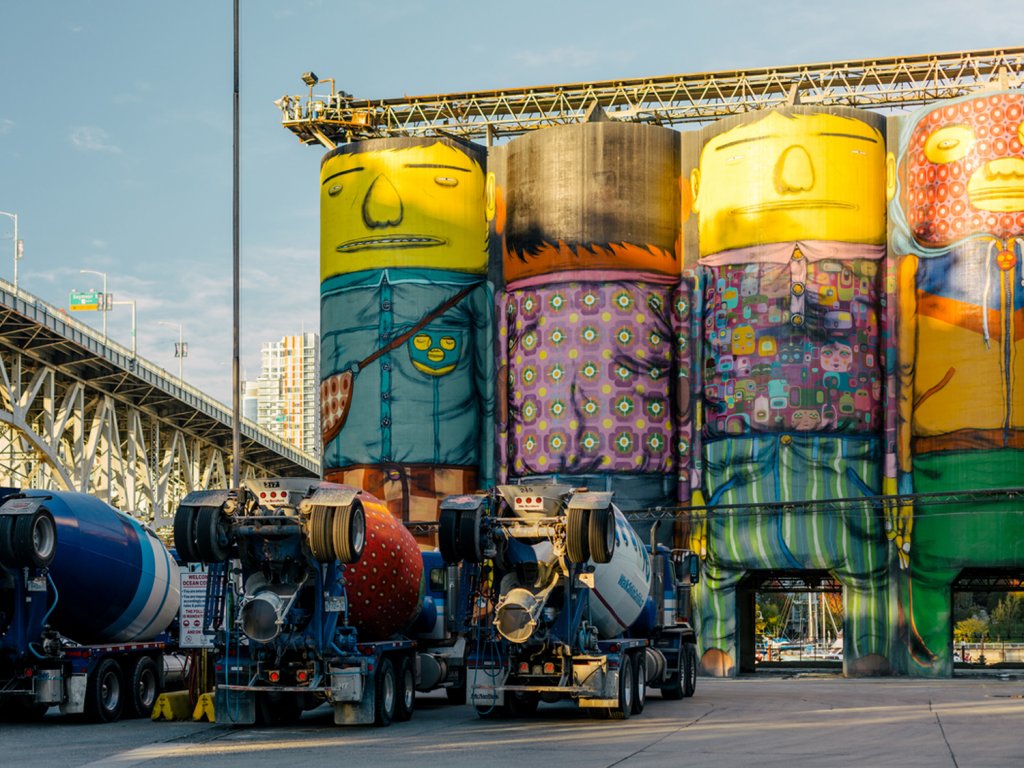 Farewell Canada – it's been an amazing 15 days but I'm almost certain you will be back!
Enjoy this two-week ski holiday to Big White, Sun Peaks and Vancouver, but with 13 ski resorts to choose from in Canada's British Columbia, we can tailor your ski holiday to suit your requirements. To book a ski holiday to British Columbia including flights, transfers, accommodation and activities call our Active Travel Experts on NZ Toll-Free: 0800 555 035 or click here for our latest offers.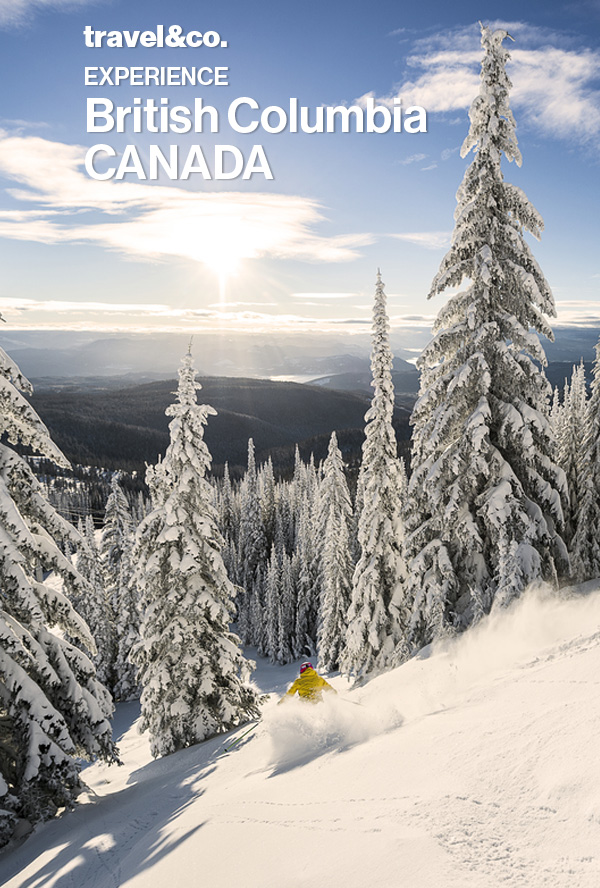 Download our Quick Guide to visit British Columbia
British Columbia's mountains beckon with unparalleled vertical, spectacular scenery and massive terrain. Take a look at what British Columbia has to offer. Enter your details below to download your copy now.
Leave a reply