Discover Banff and Lake Louise
The towns of Banff and Lake Louise are home to the distinctive mountain resorts of Mt. Norquay, the Lake Louise Ski Resort and Banff Sunshine. These iconic Canadian Rockies mountains, located within the Banff National Park, share almost 8,000 acres of skiing, 2 gondolas, 26 chairlifts, and an average of 9 metres of the finest champagne powder every season.
Located in the heart of the Canadian Rockies, each mountain is world-class with stunning and diverse terrain. And has something for everyone, from steep gullies, wide bowls, groomed trails and long runs. With a SkiBig3 Lift Ticket, you get free transportation between Banff and Lake Louise and the three ski areas. So, wake up each morning and head to the mountain of your choice!
This is a bucket-list destination that oozes small-town charm, sensational scenery and amazing skiing opportunities. Discover the makings of a fairy tale, with castles, châteaux and hamlets nestled amongst the storied peaks of Canada's first National Park. Venture into a majestic, unspoiled wilderness where carved trails, chutes, bowls and long, rolling runs elevate skiing and riding to a dream-like experience. Explore variety, history and views beyond compare all with one lift ticket.
Banff Sunshine: Just 15 minutes from the town of Banff and considered Alberta's best ski resort destination featuring Banff's only ski-in, ski-out hotel and spectacular views from its expansive location.
Lake Louise Ski Resort: is a giant in Canadian skiing. With amazing views, explore gentle slopes, glades, chutes and wide open bowls spread across four mountain faces with terrain suitable for all levels of skier and riders.
Mt Norquay: Located only ten minutes from the town of Banff the resort is considered the best kept secret in the Canadian Rockies with fantastic night skiing.
Explore variety, history and views beyond compare all with one lift ticket.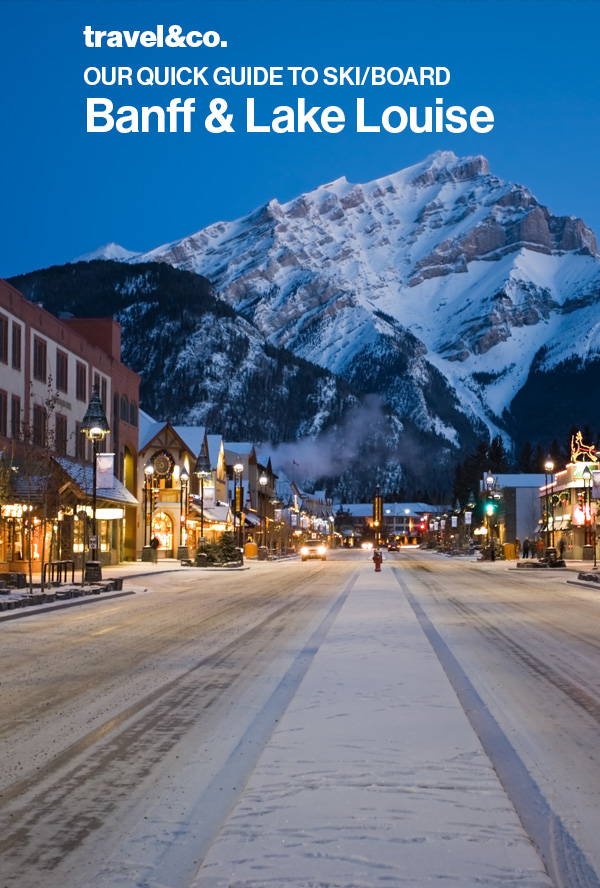 Download our Quick Guide to visit Banff & Lake Louise
Take a look at what Banff & Lake Louise has to offer. Located in Alberta, Canada, Banff & Lake Louise are home to three world renowned ski resorts. Enter your details below to download your copy now.