When it comes to spring skiing, SilverStar Mountain in British Columbia shines as one of the best-kept secrets. As the days grow longer and temperatures rise, this charming winter wonderland transforms into a late-season paradise for skiers and snowboarders seeking the perfect blend of sunshine and soft snow.
Ideal Conditions
Late season skiing at SilverStar means you'll bask in the beauty of 100% natural snow. With their impressive annual snowfall, even late in the season, you can expect plenty of powder. The combination of cooler nights and sunny days results in impeccable corduroy runs and sun-softened moguls, offering superb skiing conditions.
Sunshine Galore
Spring in SilverStar is synonymous with bluebird days. Revel in the glorious sunshine as you carve down the slopes, with panoramic views of the surrounding Monashee Mountains. The warm rays create a delightful contrast to the snow-covered terrain, making every run a picture-perfect moment. The warmer temperatures are also nicer on the body and lets you ski for longer with less layers. Just watch out for a goggles tan line!!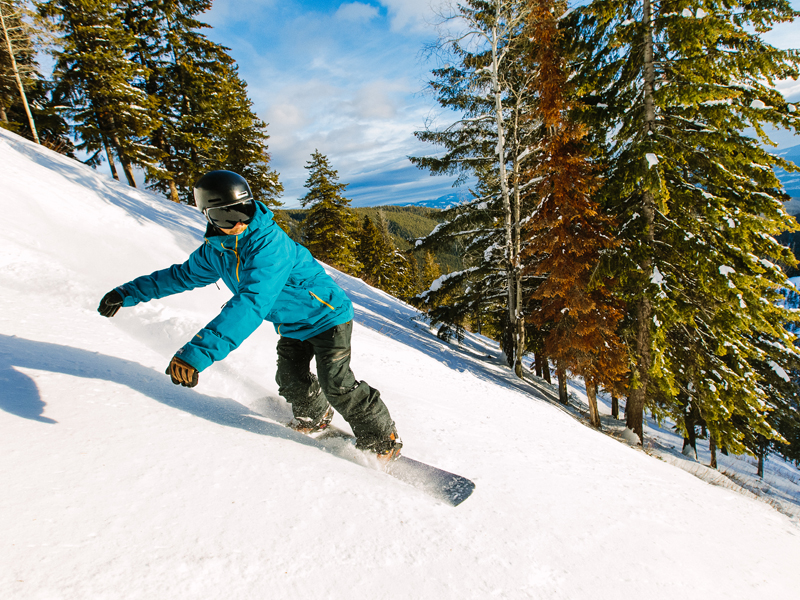 Longer Days
Springtime means extended daylight hours. With the sun setting later in the evening, you'll have more time to enjoy the slopes and soak up the mountain's breathtaking scenery. Capture the beauty of twilight skiing or snowboarding, a unique experience offered during this season.
Relaxed Atmosphere
Unlike the bustling crowds of the peak winter season, late spring at SilverStar offers a more relaxed and peaceful vibe. In both hemispheres, children have returned to school post Christmas break and adults returned to work. You'll have more room to maneuver on the slopes and shorter lift lines, allowing you to maximize your time on the mountain.
Après Ski
Spring skiing isn't just about the slopes; it's also about the après-ski scene. SilverStar's village comes alive with vibrant energy during this season. Soak up the sun on the patios of Bugaboos Cafe and lively pubs such as Long Johns and the Red Antler, savoring delicious meals and refreshing beverages. The longer days allows for more skiing but also more time sitting watching the sunset with mates or family.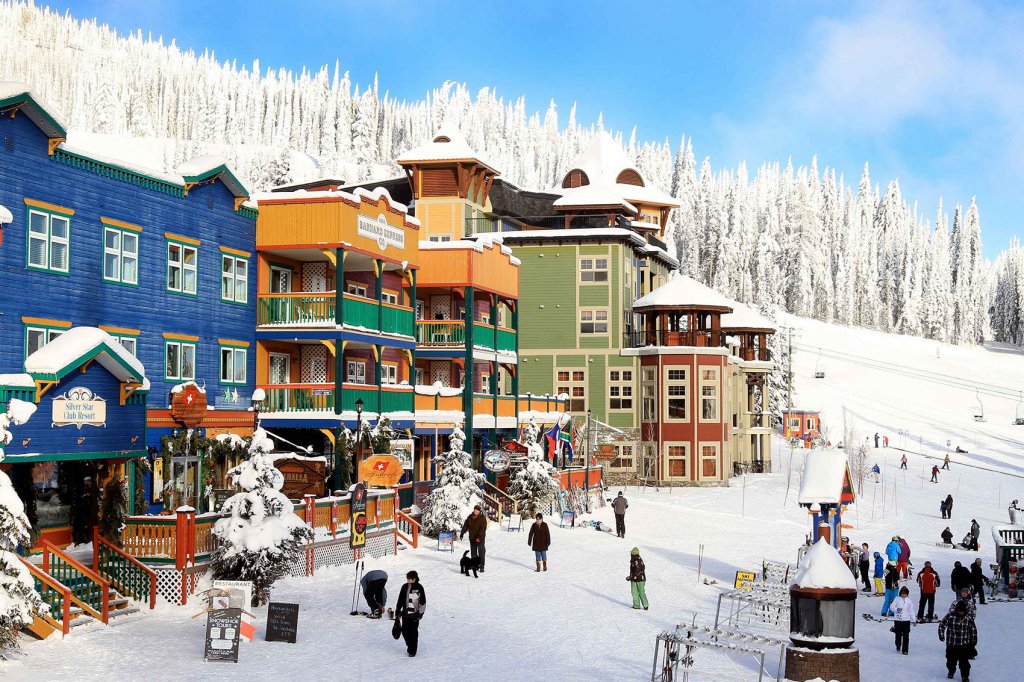 Endless Adventure
Beyond skiing and snowboarding, SilverStar offers an array of springtime activities. Explore 55km of groomed Nordic trails for cross-country skiing or venture onto 16km of dedicated snowshoe trails amid towering evergreens. For the adventurous, try fat biking on over 15km of thrilling trails.
So, if you're looking for the perfect late-season skiing getaway, head to SilverStar Mountain Resort. Enjoy superb conditions, abundant sunshine, a relaxed atmosphere, and a wealth of off-slope activities. Late season skiing at SilverStar is an experience that will leave you with lasting memories of incredible runs, warm rays, and the joy of embracing the changing season on the slopes.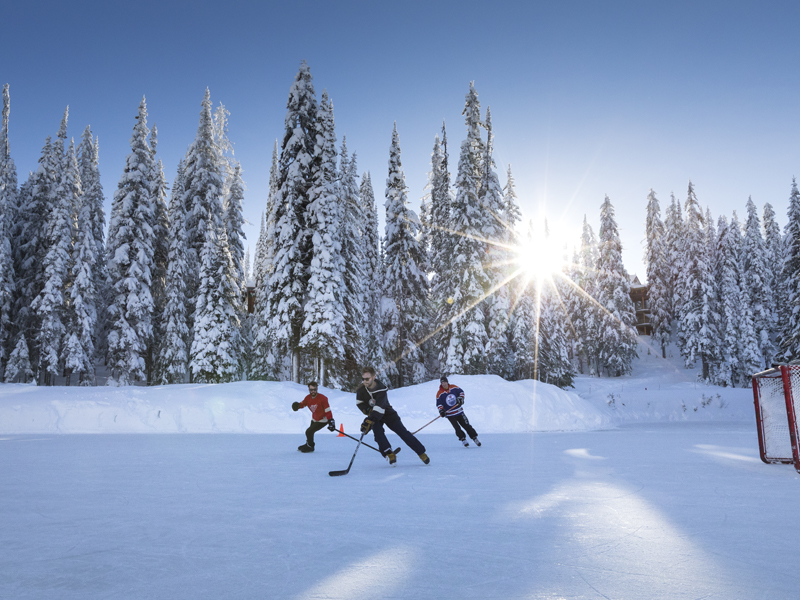 To book a beyond ordinary ski/board experience to SilverStar in British Columbia Canada – including flights, transfers, accommodation, lift passes and activities – call the Active Travel Experts at travel&co NZ Toll-Free: 0800 555 035 or click here to see our latest featured offers.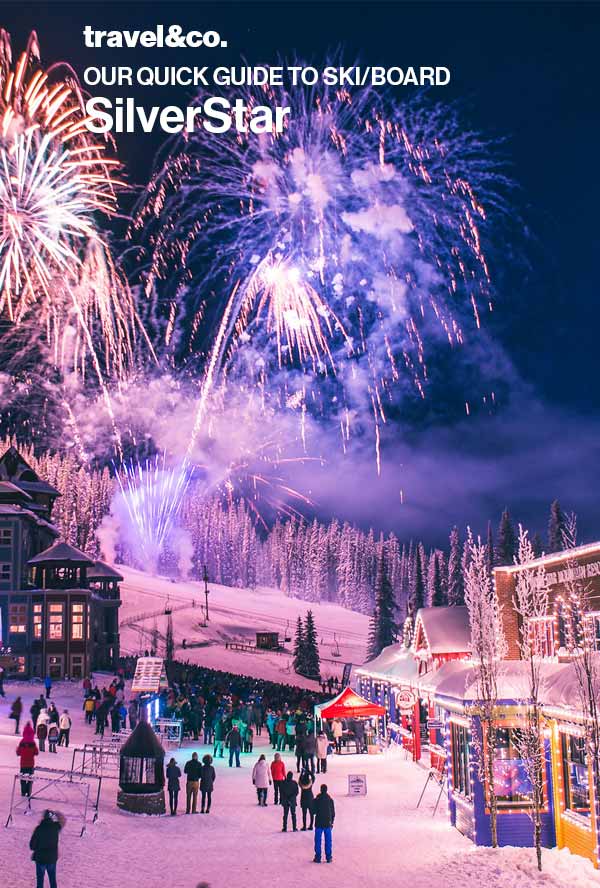 Download our Quick Guide to SilverStar
Updated for 2023/24. Take a look at what SilverStar has to offer. Located in British Columbia, Canada, Silverstar is a ski holiday destination that caters to all. Enter your details below to download your copy now.
Leave a reply