Travelling overseas for a ski holiday? Well, have we got some handy ski holiday tips for you! Below are 13 tips we swear by to help make your next ski holiday a breeze.
1. Basics
This may sound simple, but it is an essential item – pack a couple of pens in your carry on luggage (at least 2 in case you lose one). You can thank me later as having a pen on hand makes filling out forms and passing through airports just that little bit easier.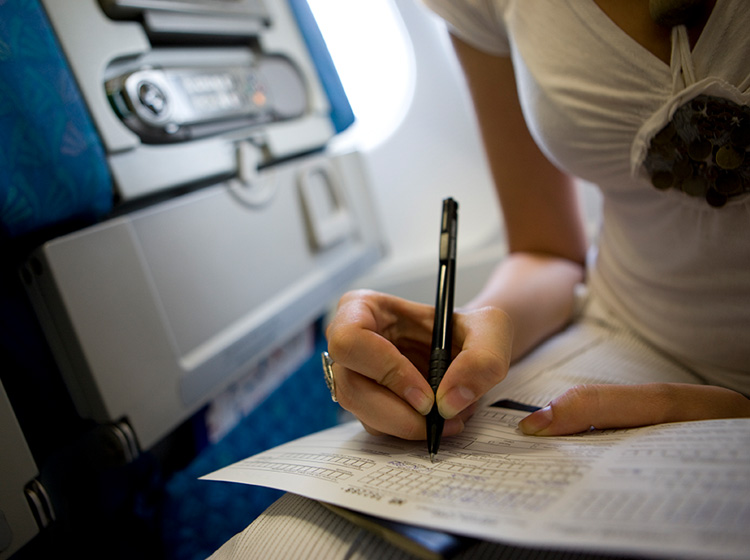 2. Protect Your Skin
Remember to pack your chapstick and moisturizer, preferably one with some sort of SPF in it to protect your skin against the sun on those bluebird days. When travelling overseas for skiing the climate is very different and can be quite dry on the skin. Having a chapstick/moisturizer with you will help keep your skin in tip top shape!
3. Getting Ski Fit
Make sure you get in shape and are fit for your first day on the slopes. Starting with simple exercises a few months before your holiday can make all the difference! We highly recommend Matt from Get Snow Fit. He offers online programs as well as personal training (in the Auckland area) all based around getting you fit for your ski holiday.
4. Rental Equipment
If you plan on hiring rental equipment overseas, definitely have this booked in advance! And a second side tip, if you have comfy boots that fit then take these with you. This means you only need to hire skis/poles or a snowboard overseas – and saves a bit of cash. Skiing overseas is a lot different to skiing in your own country (New Zealand) and the resorts have rental equipment that cater to skiing in their conditions.
5. Ski Helmet
Safety first! So please remember to take your helmet with you. If you do not own a helmet then it is definitely a good idea to buy one either before your go or at the resort. Most of the time, renting a helmet will actually cost you more than buying one.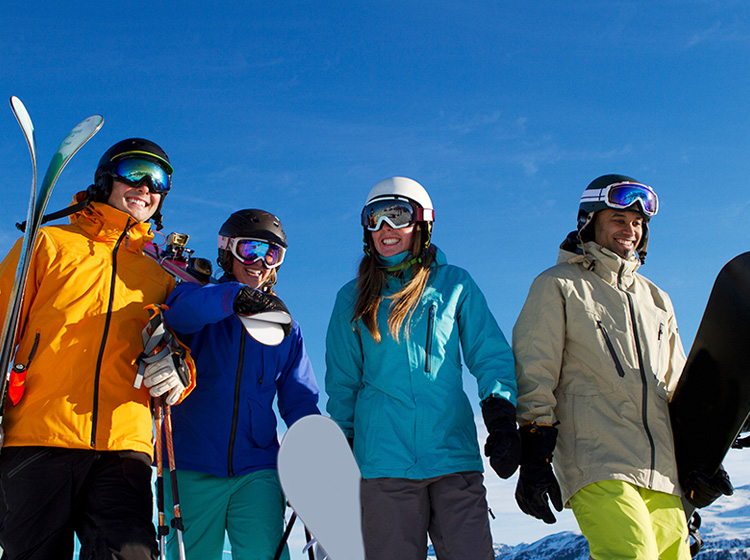 6. Lessons/Activities
We highly recommend having any lessons or activities pre-booked as they can fill up fast. We would hate for you to miss out on that essential lesson or the once in a lifetime dog sled tour! At travel&co. we can make all of these arrangements for you and at discounted prices by pre-purchasing – bonus!
7. Insurance
Accidents can happen so make sure you take out insurance as soon as your holiday is confirmed. This means you are covered for any expenses if you need to cancel before the big trip. Please also make sure you are covered for skiing as this can be classed as an 'extreme sport' with some insurance providers charging extra for this. It is also important that you have the right insurance cover for what you are doing. For example, if you plan on doing some back country skiing or even heli-skiing, travel&co can provide you with separate cover for this as it is not included in your normal ski travel insurance policy.
8. Visas/Passport Requirements
Make sure you have your visas (if required) and a valid passport before you travel! Oh, and of course, do not forget to pack your passport! Trust me, it's happened before – Double check, Triple check & Quadruple CHECK if you have to. For travel to the USA, an ESTA visa is required and for travel to Canada an ETA visa is required. These are both electronic visas. On a side note, when you apply for the USA and Canada visas make sure you follow the links we provide as there are a lot of scam websites out there.
9. Luggage
If you are taking your own gear with you and want to save on extra luggage charges then consider taking your ski bag as your checked bag and packing all of your essentials in it. Remember, most airlines allow you to take 2 carry on bags with you – 1 backpack sized item normally up to 7kgs and 1 personal item (i.e. handbag).
10. Clothes
Don't forget to pack your thermals! They certainly do come in handy on those colder days.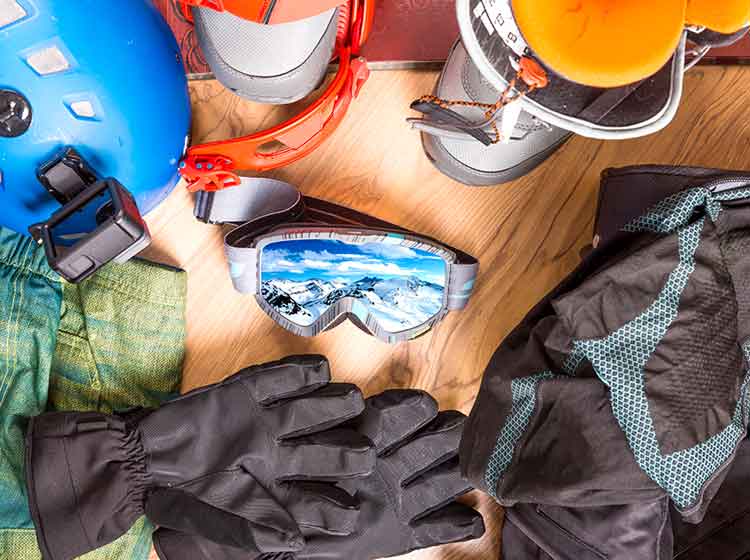 11. Ski Clothes
Only pack one set of ski clothes. These can take up a lot of room in your luggage that could be better used for something else like souvenirs or shopping. Most accommodation offer either a washer/dryer in your room (condominium style) or they have shared laundry facilities inside the building (hotel style). This comes in handy if you need to do a load of washing for those longer stays.
12. Swimwear
Swimwear, togs, budgy smugglers – whatever you call them – are a must for a ski holiday and an essential if you plan on relaxing in the hot tub after a long day hitting the slopes. So don't forget to pack these! One pair is fine to save on luggage space.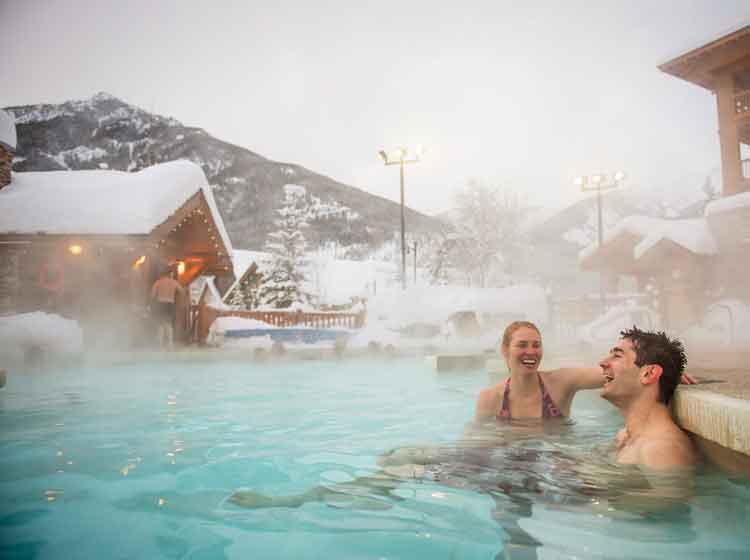 13. Mountain Guide/Host
Ask us at travel&co. if there is a free mountain guide or host program at the resort you're travelling to. This is certainly something you want to take advantage of! They show you around the mountain and is a great way to get a handle on the ropes of what the ski resort has to offer. Even better, most of these programs are free!
Tammy – Active Travel Expert
To book a beyond ordinary ski holiday including flights, transfers, accommodation and activities call the Active Travel Experts at travel&co NZ Toll-Free: 0800 555 035 or click here for our latest offers.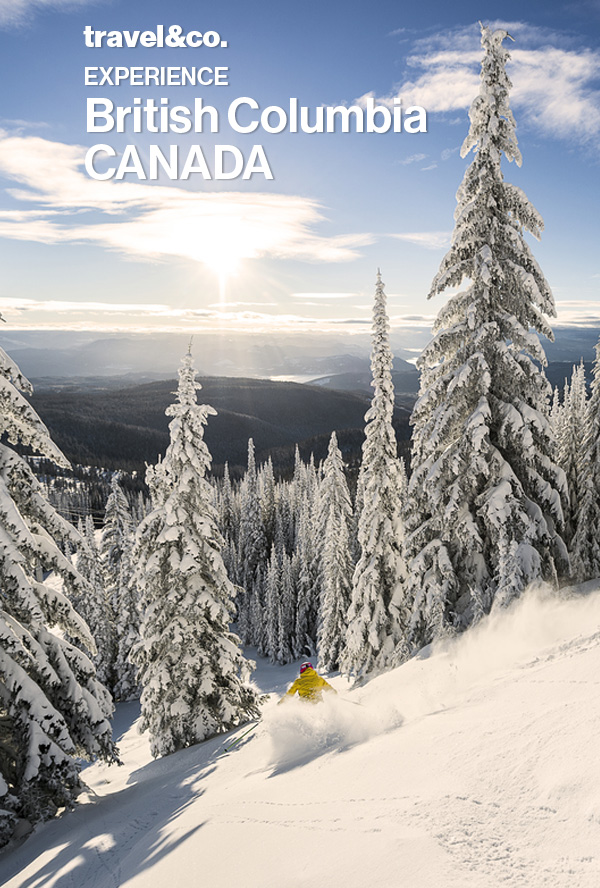 Download our Quick Guide to visit British Columbia
British Columbia's mountains beckon with unparalleled vertical, spectacular scenery and massive terrain. Take a look at what British Columbia has to offer. Enter your details below to download your copy now.
Leave a reply