There is perhaps no better time to visit Switzerland than at Christmas time. 'Swissmas' a time of year where stalls line the streets, Christmas music echoes in the background and the enticing smells of cheese, mulled wine and cinnamon flow through the air. The Switzerland Christmas Markets bring the picture perfect winter memories one can only dream of!
This dynamic country is wedged in between four countries bringing with it unique cultures, languages and cuisine. This impressive diversity offers a Christmas to remember including an impressive line-up of Christmas markets from small mountain towns, lakeside venues to large city centres. Unquestionably, there is a Christmas market for everyone to enjoy.
Discover some of the best Switzerland Christmas Markets on offer….
Zurich
If you are after charm and romance, then Zurich is where you want to be. Spanning the city is an impressive array of Christmas markets. The Christmas spirit starts at the main train station. Visitors are greeted with a Christmas tree and one of the largest indoor markets. The tree itself is out of this world – 50ft covered in 6,000 Swarovski crystals. Pry yourself away from the sweet treats, and from here you can find markets for everyone. This includes Zurich's oldest Christmas market in the picturesque Old Town, or the market in Christmas village at Sechseläutenplatz right by the picturesque Opera House. Keeping warm while strolling these markets is no problem. Find yourself a glass of punch, some mulled wine and a hot bite to eat such a raclette or fondue. Most of the markets are close together and you can easy hop from one to another on foot.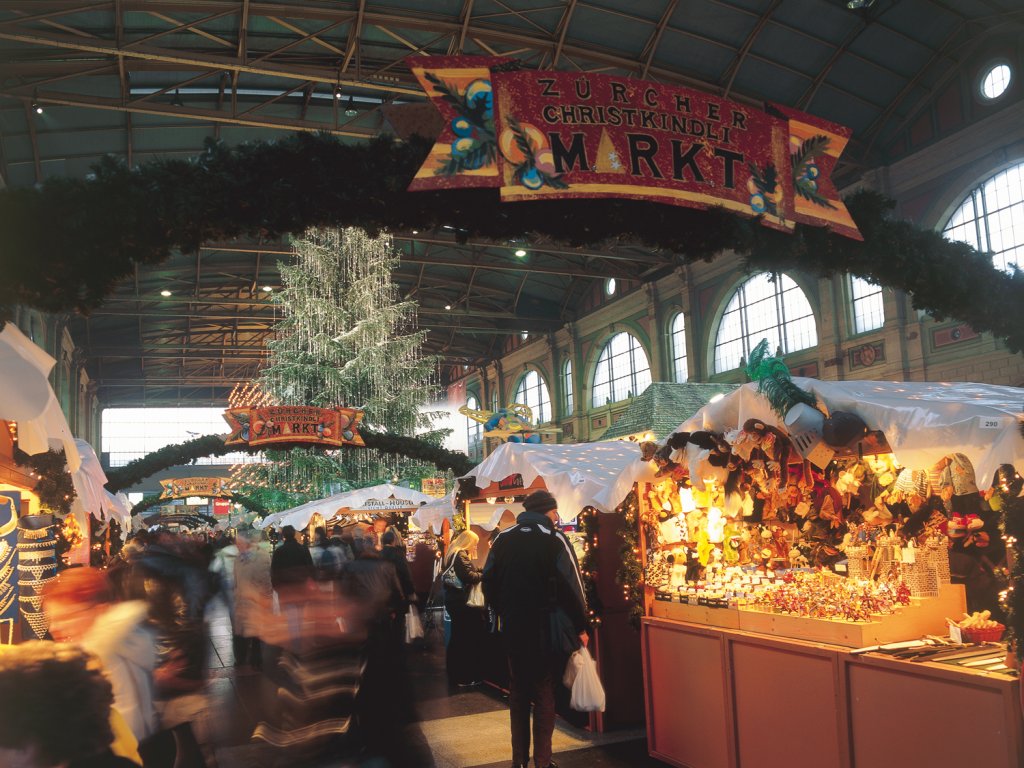 Montreux
This lakeside market is perhaps one of the most magical Christmas markets you can visit in Switzerland. 172 stalls line the shores of Lake Geneva selling various goods including handcrafted gifts and traditional cuisine. Furthermore, other attractions also entice people to this market. From the huge Ferris wheel that provides stunning views of the surrounding snow-capped mountains to an exclusive wine drinking igloo and the Elves Square; the perfect place to get glimpses of Santa himself alongside fun workshops for the kids. While at the market don't forget to visit the famous Queen singer, Freddie Mercury, who has a statue right by the water. This market is only a short distance from the train station so it can even be visited in between city hoping. While this market is perfect for the family and the kids, it brings out a sense of magic in anyone.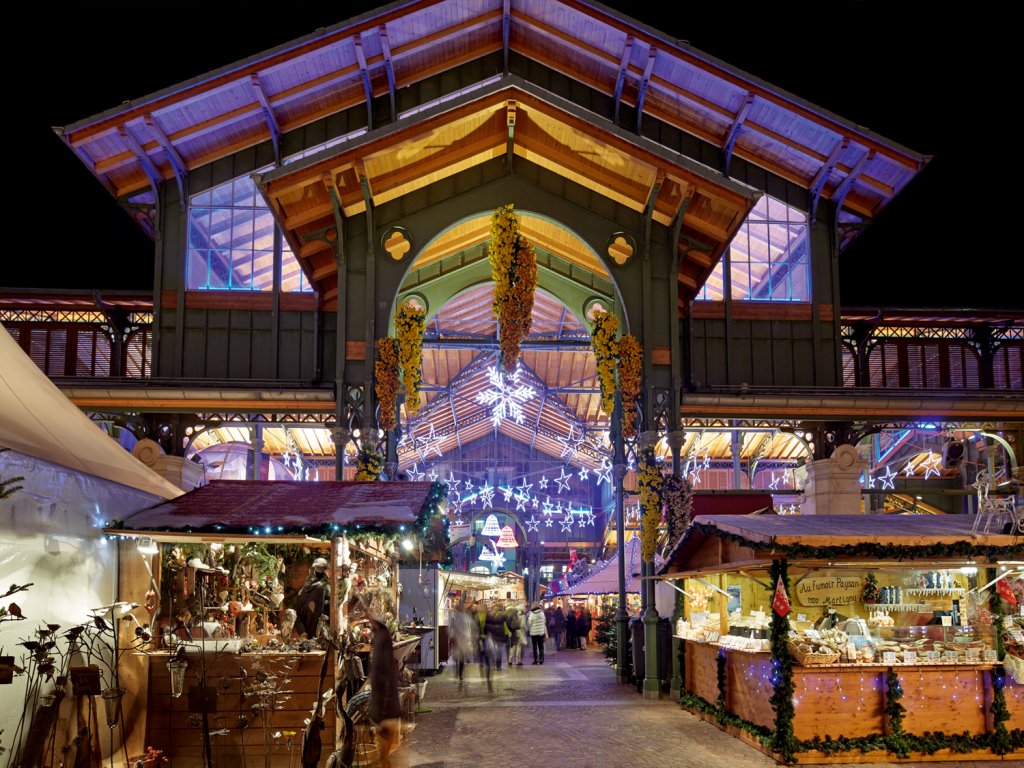 Lugano
Lugano is the ultimate Switzerland escape if you want to relax and treat yourself. This stunning resort town in Switzerland's version of Monte Carlo makes it a perfect place to soak up the Christmas spirit. Christmas in Lugano starts with the lighting of the largest tree located in Riforma Square. During the festive season, the old town of Lugano is transformed with lights, music and stalls that are scattered throughout offering trinkets, home-made products and a selection of exciting gift suggestions that balance well with the high-end shopping options already available in town. Travelling in and out of Lugano is typically relatively inexpensive for Switzerland and there is more budget accomodation than Zurich.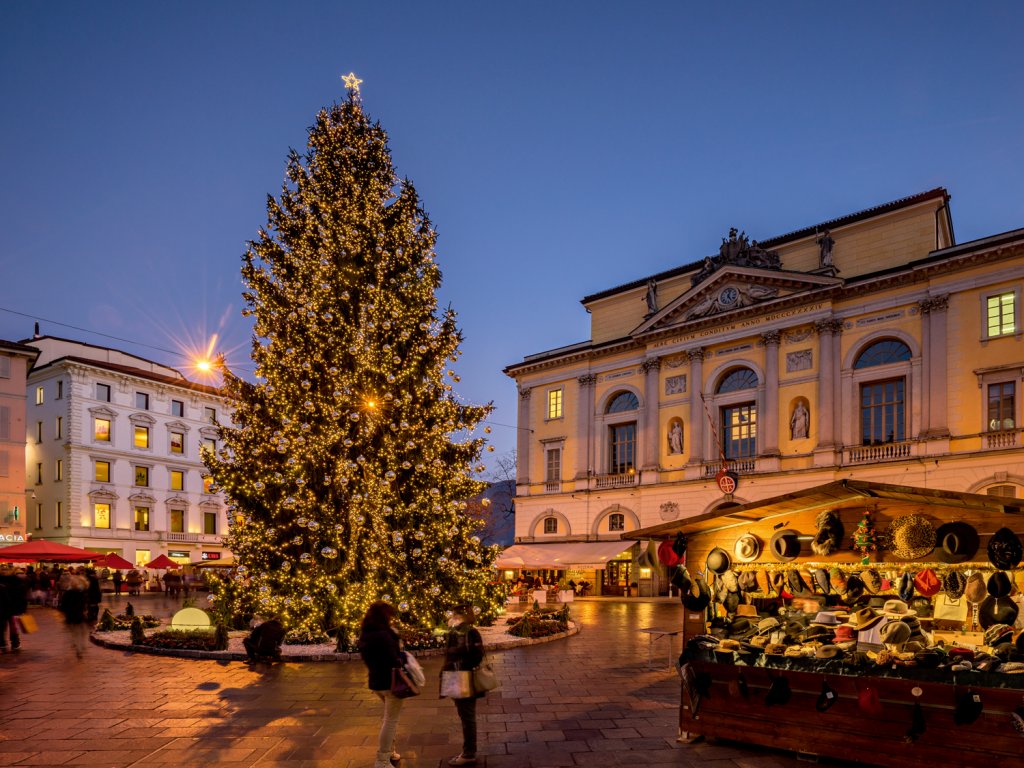 Basel
Basel is the art city of Switzerland which shares the border with France and Germany. When you are wandering around this city, it won't take long until you find arguably some of the biggest and best Christmas markets in Switzerland. Basel hosts three main markets which are all in easy walking distance of each other. The Basel Christmas markets at Barfüsserplatz and Münsterplatz are located in the centre of the city and are considered to be some of the prettiest and largest. Together, boasting a total of 180 stalls selling Christmas related crafts as well as food and drink including the favourite raclette. Additionally, a Christmas tree stands on the Münsterplatz with decorations created by the cities well-known decorator. Further, a smaller Christmas market is located on the opposite side of the Rhine River.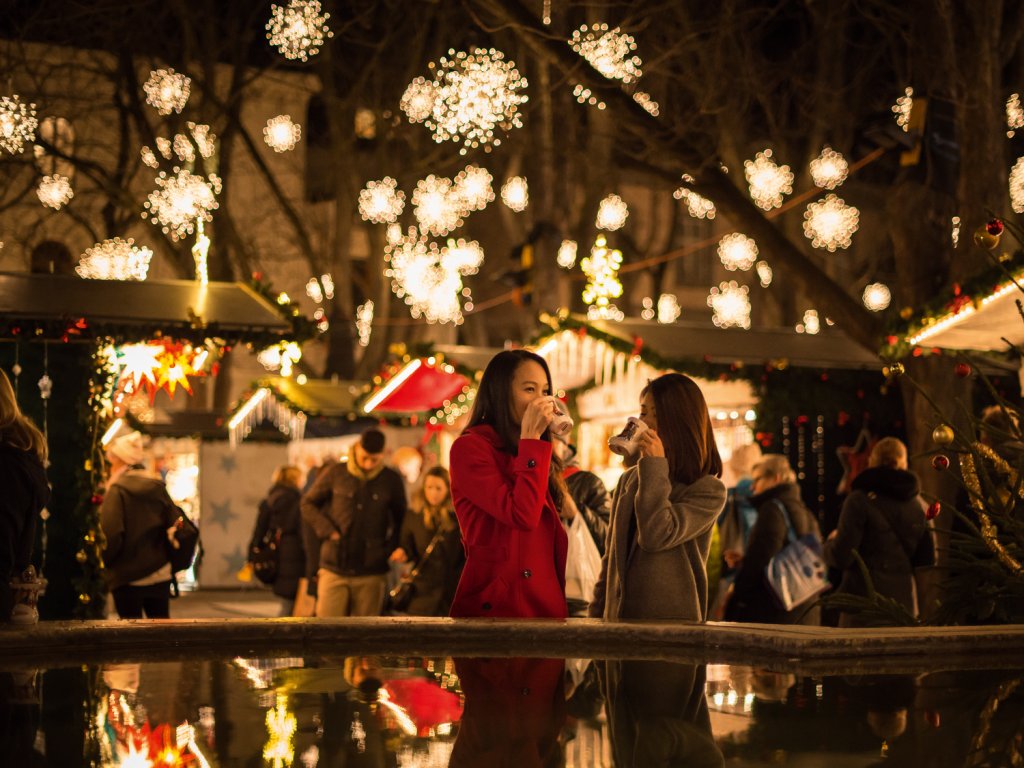 Bern
In the heart of the Swiss capital follow your nose towards the smells of gingerbread, roasted almonds and mulled wine that fills Bern's festive alleyways and streets. Markets can be found on various squares in the old town of Bern including the newest Christmas market, the "Bern Starmarket". This market is located in the idyllic Kleinen Schanze Park, where around 60 wooden huts are set up offering designed products, handcrafted gifts and tasty treats from all over the world. Children are taken care of too with stilt walkers, a Santa Claus post office and a merry-go-round. Other Christmas markets in Bern include the Artisan market where artists from Bern and surrounding presenting their handcrafted products. More so, the Kambly Christmas market which is full of trinkets and goodies. Only a 40-minute train ride from the city this market offers regional delicacies and stunning handcrafted gifts.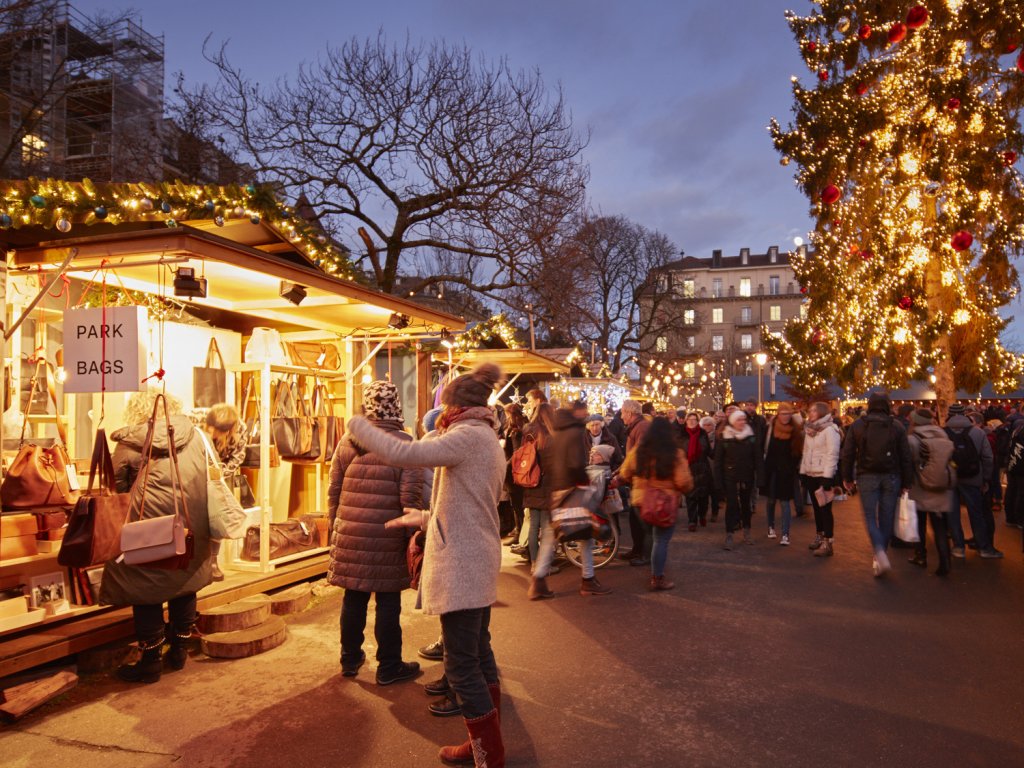 Neuchatel
Disover the magic of Christmas unfolds at the largest covered market in Switzerland. Beautiful, warm lights welcome you into this heated tent. Here, you will feel the real enchantment of Christmas resulting from years of experience and tradition. The decorated stalls welcome you and your taste buds where you can take the time to sample local specialities or find that perfect Christmas gift.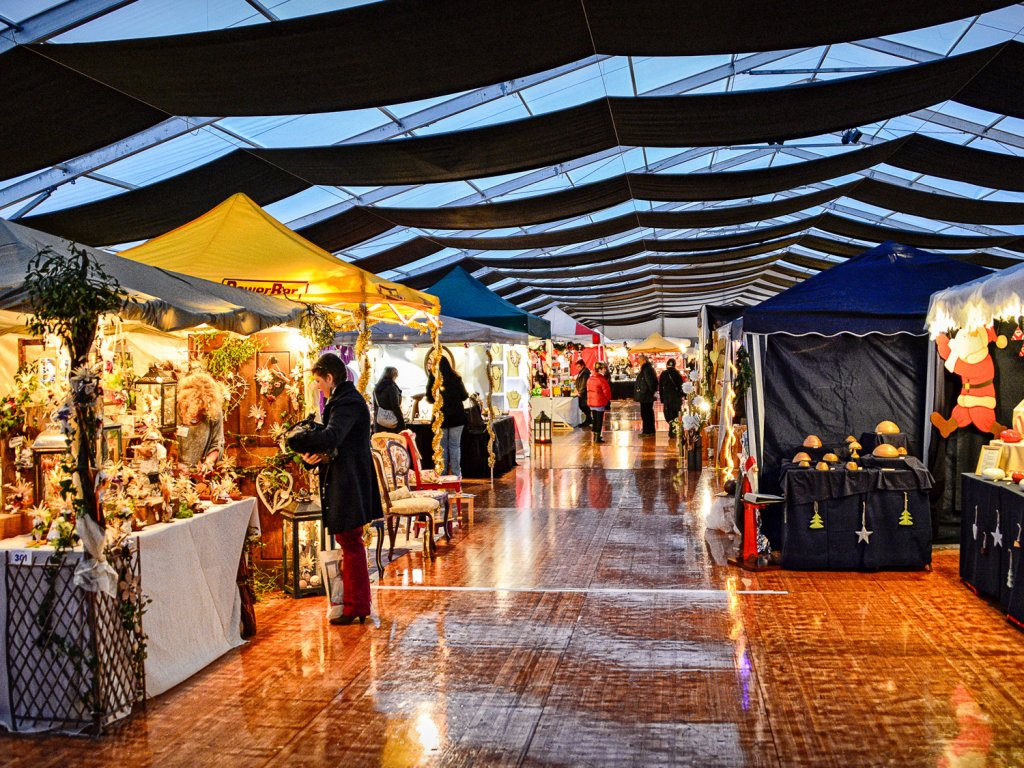 While the Switzerland Christmas markets differ in speciality, opening dates and budget. Each of them have been carefully crafted into a magical experience. Without a doubt, visiting the markets should be on your dream travel list. They bring a sense of child-like wonder as you explore through the collection of cultures mixed with Christmas spirit. This is the perfect addition to any ski holiday and our team can make this happen for you.
Our Active Travel Experts have exclusive deals, information and prices at their fingertips. They'll help you find the best value deals and experiences to suit your needs on your adventure in Switzerland. Get in touch on NZ Toll-Free: 0800 555 035 or click here for our latest offers. We can't wait to chat about your perfect ski/board experience!
Leave a reply