Now in its 45th season, Telluride has scored rave reviews from travellers, media and the alpine industry for its smorgasboard of top notch snow services.
With its appeal to all level of skiers and riders, stunning scenery and much loved Après and hospitality options – it's not much wonder Telluride gets so many thumbs up.
We have combed through the info finer than a state-of-the-art groomer to get you the inside scoop as to why this resort should be the destination of your next snow experience.
1. A "near perfect gem"
Critics can't get enough of Telluride. A simple google of the resort returns a plethora of news articles singing the praises of the former mining town.
Rated number one ski resort in North America by Conde Nast readers, last season, Ski Magazine also ranked it best for overall satisfaction, scenery and character – a triple treat of ski resorts.
An article in Forbes made the argument Telluride is in fact the single best ski holiday choice in America.
"No matter how you slice it, it's near the top – with lots of strengths and very few weaknesses," the author wrote.
"While some ski resorts excel at one or two things, like cuisine, lodging, diversity, challenge, charm or convenience, Telluride excels across the board and is a near perfect gem."
2. Complementary mountain tours
Departing daily at 10am from the top of the Coonskin Lift, you can score a free tour of the massive resort.
Tours discuss the history of the old mining town which once produced over $60 million of gold, silver, zinc, copper, and lead – as well as getting to know the geography of the resort, of course.
There's also a free gondola to the main Mountain Village base area, taking the pain out of choosing accommodation.
3. New season, new slopes
With the opening of a new beginner terrain for first-timers, there is even more capability to make the most of these mountains.
Telluride has the steepest slopes in North America, and the lifts go right from the town – making access to the best white stuff easier than ever.
4. Explore the resort by snowshoe , snowmobile or heliski
Slightly more remote than other resorts, Telluride offers untracked snow, fewer crowds and shorter lift lines.
5. Gay Ski Week
Join the festival atmosphere from February 24 to March 3 with Telluride Gay Ski Week. Hugely popular, the week is full of on-slope action and off-slope partying, dancing and Apres-activities.
6. Off piste and in your belly
Telluride's known as a true foodie town. Home to some of the country's most celebrated chefs there to please your palate and fill your belly after working up an appetite on the mountain.
Not only are the standards high, but so is the elevation – meaning you'll be eating with quite the view.
Beyond its credibility for a ski town, Telluride has also been recognised solely for its cuisine. Both Conde Nast and Forbes have sung the praises of Telluride's foodie scene. Meanwhile US Today ranked it in its top five ski resorts for nightlife.
7. Events galore
Known by some as the festival capital of the west, Telluride sure knows how to throw a party – and the 2017/18 season is no different.
Just six blocks wide and twelve blocks long, Telluride squeezes in world-class festivals, seasonal special events, and community programs.
Check out the event's calendar for this season.
8. Treat yo' self
Tired and sore from going one hundy on the mountain? No fear, Telluride has quite the cure.
9. She's a beauty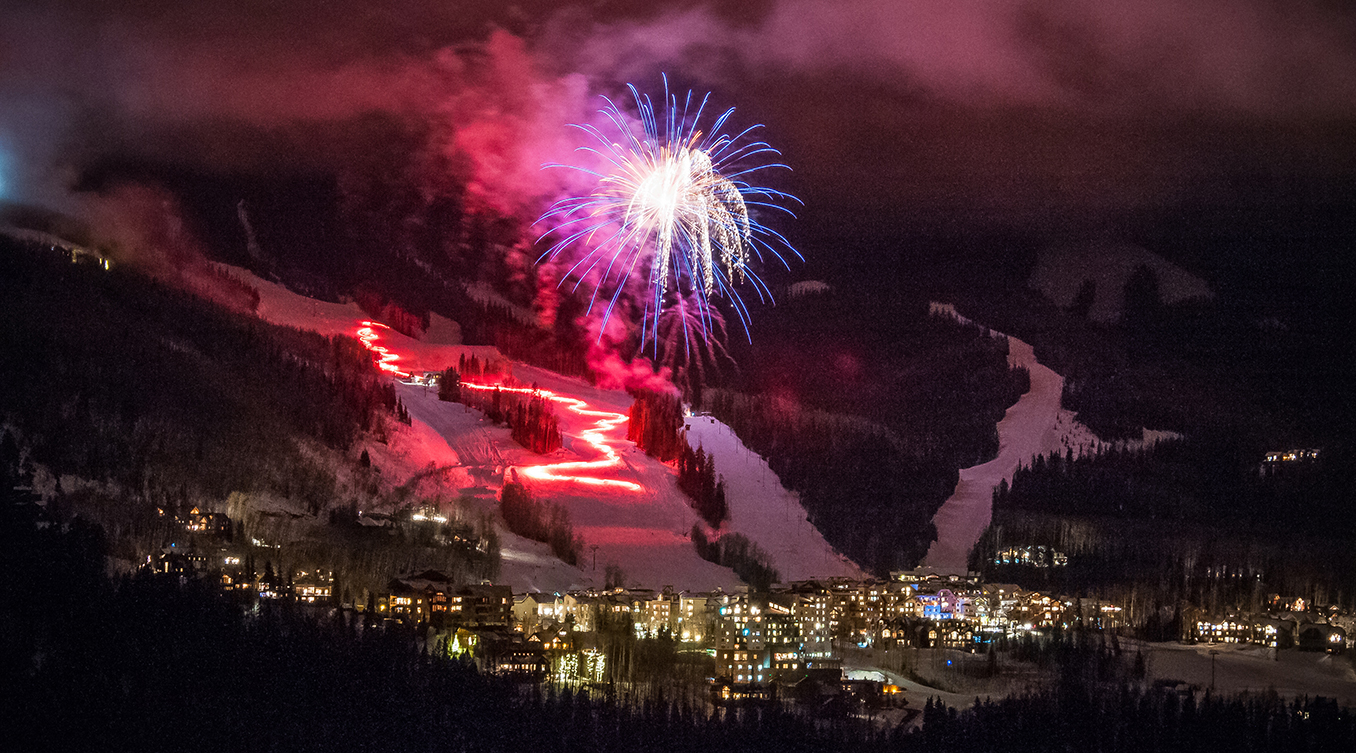 Ski Mag readers say Telluride is "one of the most beautiful spots in the world" – and they don't seem to be alone.
The steep mountains, clear skies and dramatic alpine landscapes speak for themselves.
Leave a reply