Here at travel&co we know how amazing ski/boarding in Japan really is. Now you don't only have to take our word for it. A group of travel&co's clients travelled to Japan this year and we have the full version about everything they experienced from the action on the slopes to checking out the sights!
Read all about Katherine (Alison and Diana's) ski/board experience to Japan
Firstly, we would like to say a big THANK YOU for majorly hooking us up! The entire package was premium, everything we needed was sorted in advance for us and it was just so easy! As a result, we had the best holiday ever (for me it literally topped my list!).
Accommodation: We had a truly premium pad! Damn it looked chic, felt like a 5 Star apartment, it had everything we needed and was warm and cosy! It was only a minute's walk from our free shuttle bus, the closest bar (with a tattoo parlour) which was next door (apart from the empty block of land that was covered in snow, so it became my slide) and there was a onsen literally around the corner. Also, there were so many great restaurants and bars located within walking distance. The only thing we had to watch out for was black ice and landing on our butts!!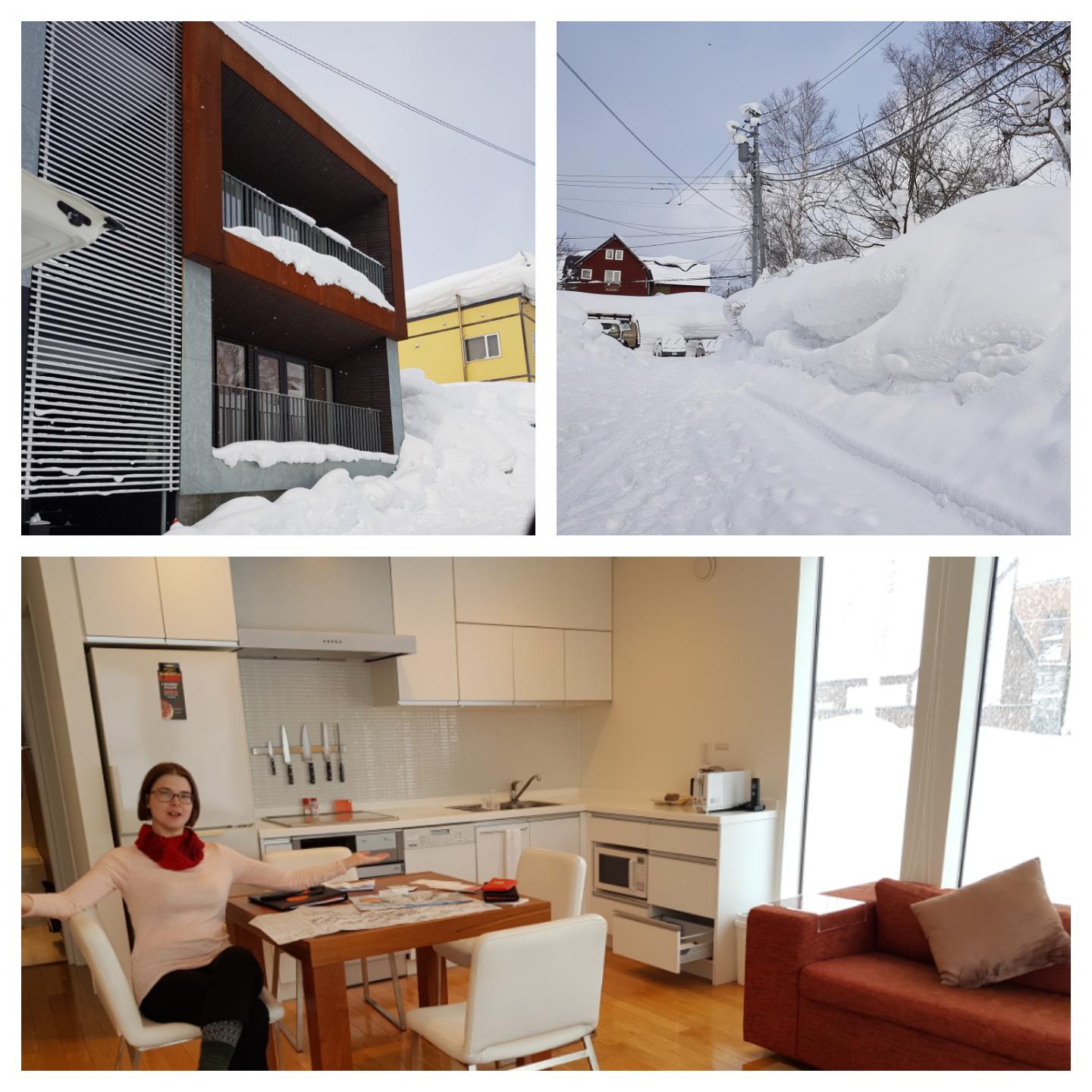 Niseko Central: These guys provided a friendly and professional service from the moment they collected us. They went through everything thoroughly and gave us lots of tips. They made us feel that no matter how big or small an issue may be, we could reach out if required.
Mountain pass: This was so easy. We received our passes as soon as we checked in from our Niseko Central concierge. I think it was on the second day we arrived at the mountain that we saw this MASSIVE line up for tickets and were so happy we weren't in it.
Niseko Resort: Was awesome. It offered well-groomed slopes of varying difficulties (I'm so proud I did my first ever double black diamond), off trail paths and the fresh powder was amazing. Everything was in the one place which made a day out so easy and convenient.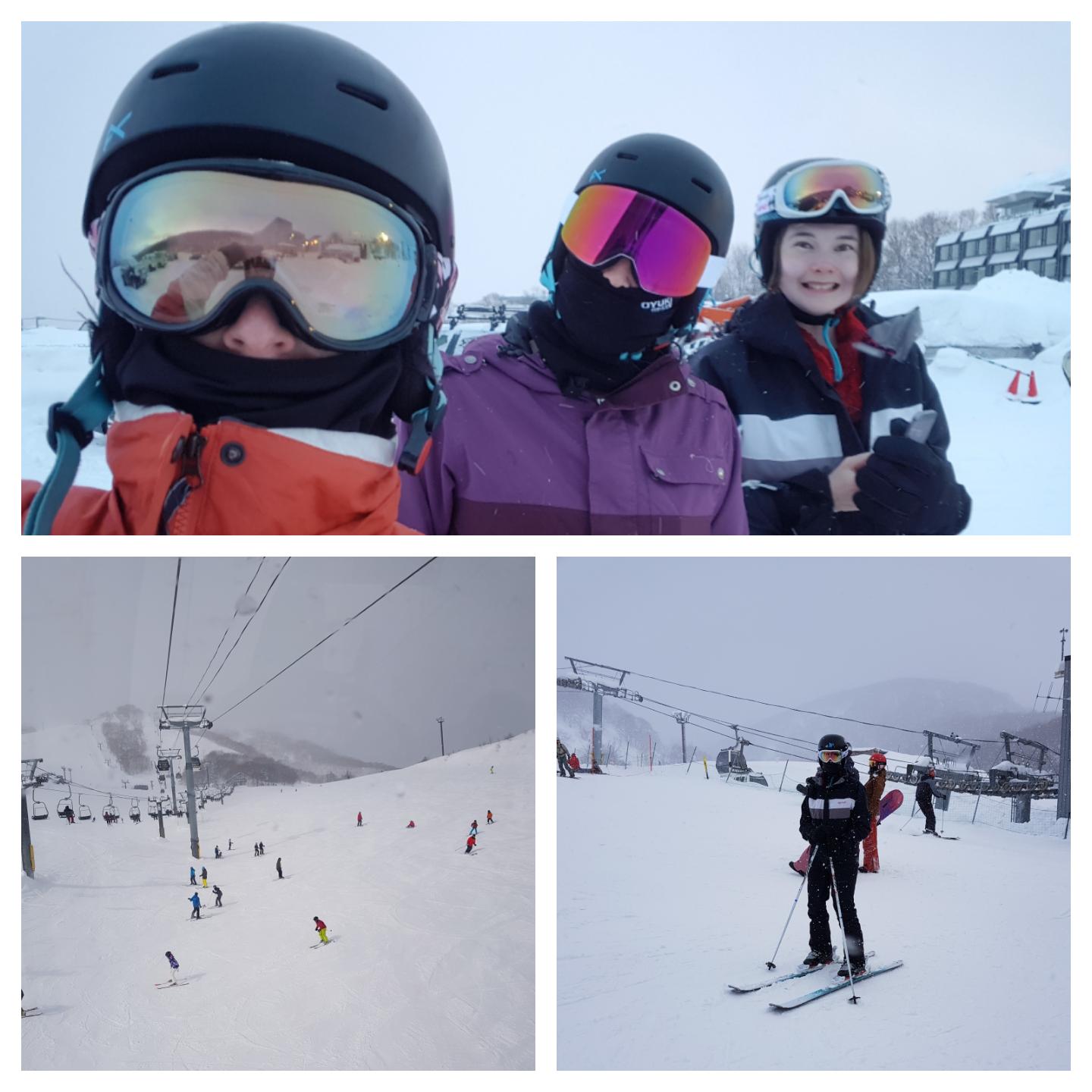 Lessons: Personally, I had a great boarding instructor and we all signed up for daily lessons. I spoke to a guy from one of my classes and he recommended the ski school we were with as he'd gone with the other one in town last season and didn't get preferential boarding on the ski lifts (so had to wait in really long lines for the gondola and ski lifts) and said his learning experience/customer service wasn't as great as it was with this school. My teacher was professional, laid back and very patient. It was a great experience and I was inspired to push my boundaries and even went off-piste a few times.
Rental equipment: This was easy to organise and whilst it didn't take me too long to get my boarding equipment together, the skiing equipment took a bit longer, because it was more popular. It was good quality for hire equipment. I paid an extra 1000 yen a day to upgrade to premium equipment, which gave me well maintained, better quality board and boots.
Equipment concierge: Made life so easy not to have to lug our gear back to our accommodation every day. Highly recommend this. Only time it may not work out would be if we were to go night skiing, but we were so knackered by then.
Some highlights of the trip (Niseko): Seeing snow for the first time (Alison). Seeing this much snow for the first time (ALL OF US!!). There was a great little bar called Bar Gyu which had a bar fridge door as the front door – and was one of Diana's favourite places, as she wanted to go back every night. We experienced eating Teppanyaki in a Yurt at Kabuki, discovered a Tapas style Japanese restaurant called Izakaya Koharuya, visited an authentic onsen and were blessed with huge piles of snow which just grew with every day.
Apparently it was the best snow they've had in twenty years in Niseko! It was unreal. I worked in a ski resort 10 years ago in Canada and I have got to say that this was the best snow I have ever felt, seen and snowboarded.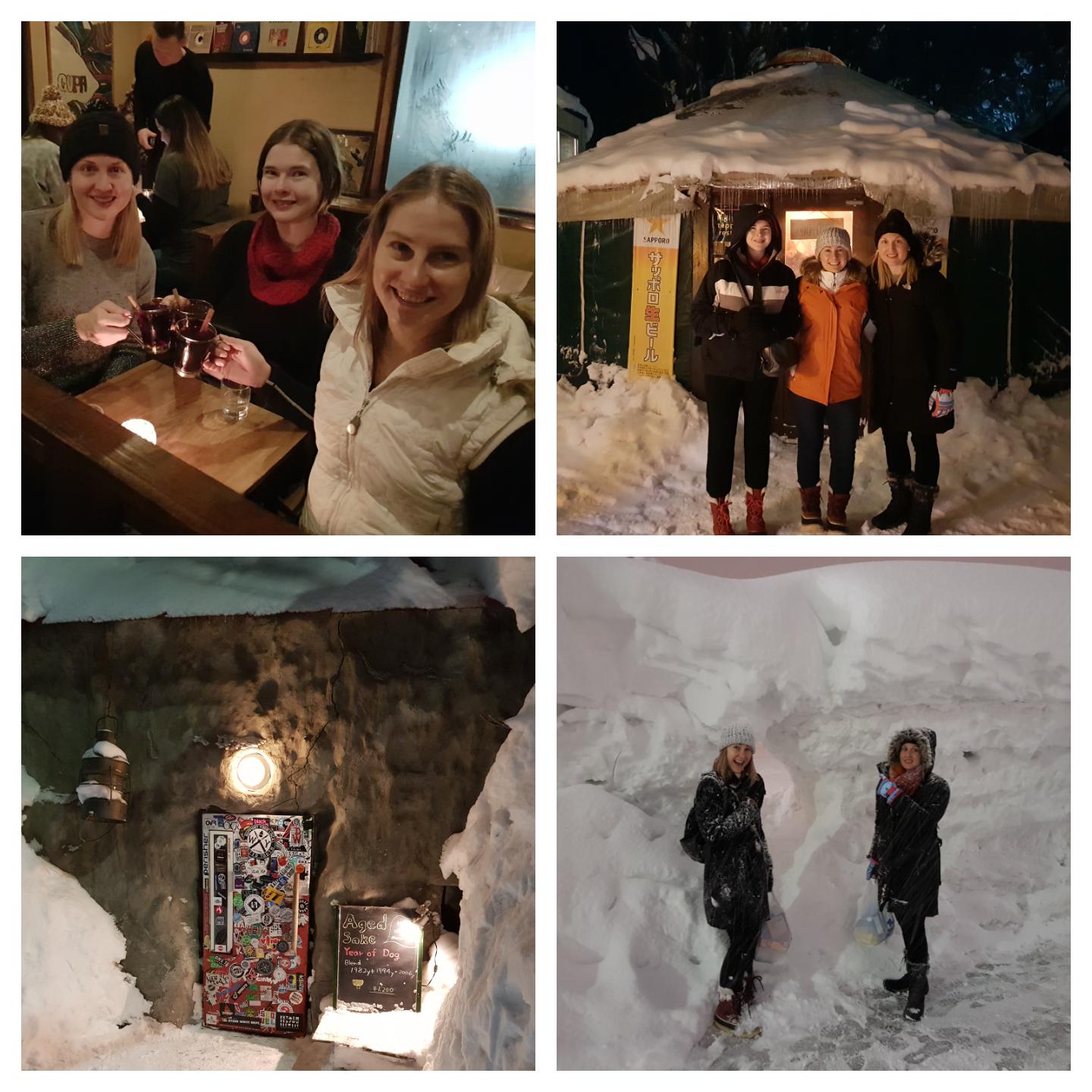 Outside of Niseko, we did Go Karting in Tokyo, went to Mount Fuji and along the way visited an authentic tea house called Amazake Chaya and went to Fuji Q Highland theme park (this had some of the SCARIEST rides I have ever seen or been on… definitely tested my limits), explored Tokyo city and its food – ooohhhhh the food – was so good and there were some great little restaurants (Alison is having Wagyu beef withdrawals, lol, but I can't blame her!)
So, all in all, I have to give the Niseko trip a five out of five. We were so happy with EVERYTHING. Nothing to fault.
Thank you again for your time, patience, follow-through, professionalism and for using your skills and knowledge to get us great deals and to package it for the winter wonderland experience of a lifetime!
Katherine (Alison and Diana)
To book a beyond ordinary ski/board experience to Japan including flights, transfers, accommodation, lift passes and activities call the Active Travel Experts at travel&co NZ Toll-Free: 0800 555 035
Promotional Feature: Images and content provided by Katherine, Alison and Diana | travel&co clients
Leave a reply