Banff and Lake Louise have it covered, and we're not just talking about the snow which is light, dry and in plentiful supply in this part of Alberta, Canada. This destination is about making your ski holiday experience a breeze with one lift ticket for all three world-class mountain resorts.
The Location
One of the most unique features of this ski destination is its location – Banff National Park is a UNESCO World Heritage Site. This is a place of breath-taking natural beauty and is also home to stunning scenery and iconic Canadian wildlife including deer, elk, moose, grizzly bears and wolves. Banff National Park is a scenic 90-minute drive from Calgary and is easily accessible by airport shuttles, private transfers or your own vehicle. Located within the national park, the town of Banff and village of Lake Louise are full of history and character, and provide a great selection of accommodation options.
The Ski Resorts
Banff and Lake Louise offer three resorts: Banff Sunshine, Lake Louise Ski Resort and Mt. Norquay. These world-class resorts offer nearly 8,000 acres of skiable terrain, 334 runs and over 9 metres of snowfall every year. You can access the three resorts on one lift ticket which means you can check out the snow report in the morning then choose what resort to visit. The ticket also includes a shuttle to the resorts so you can just hop aboard one of the frequently scheduled ski shuttles directly to the resort of your choice.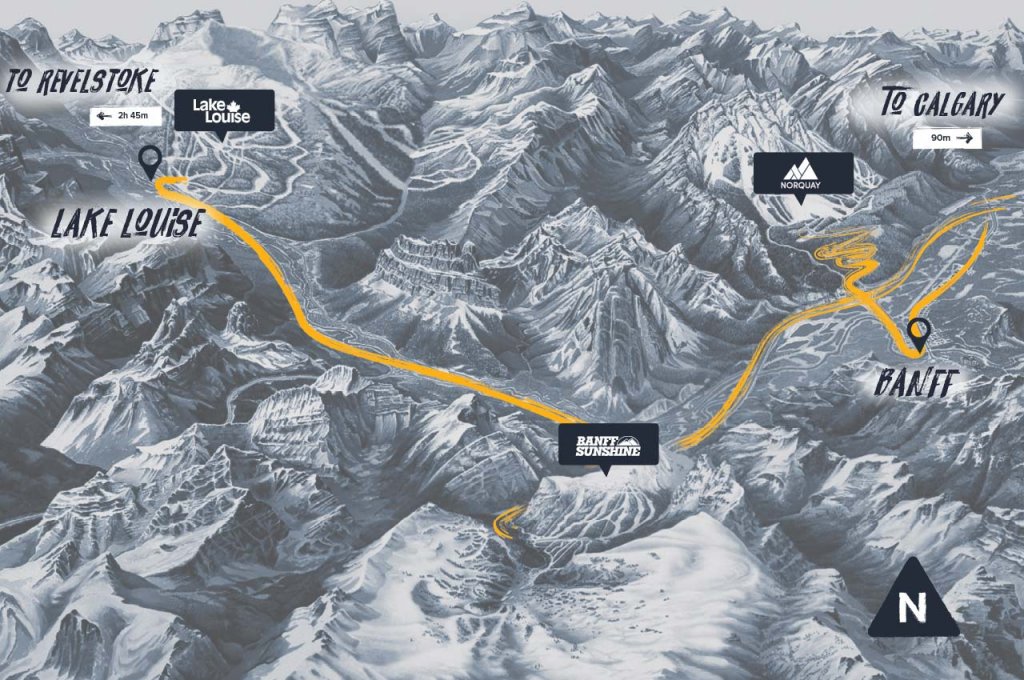 Banff Sunshine
Only 20 minutes from the town of Banff, incredible scenery awaits you at this resort. Banff Sunshine provides skiers and snowboarders with over 3,300 acres of skiable terrain and up to 9 metres of snow per season. The resort also offers the region's only ski-in, ski-out hotel, Sunshine Mountain Lodge, which is located in the heart of the ski resort.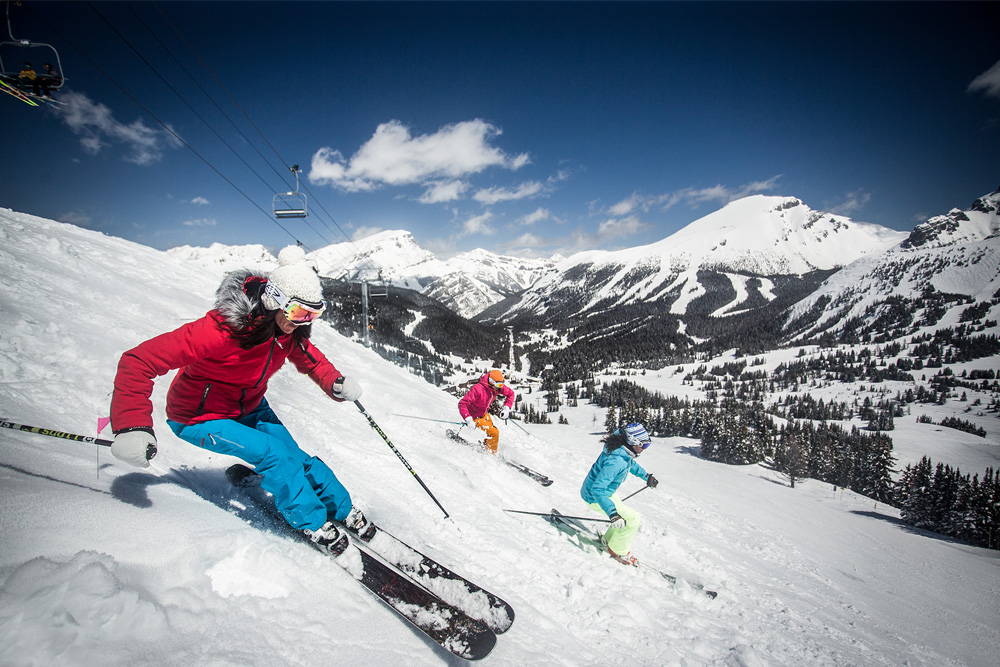 Lake Louise Ski Resort
Voted Top 3 World's Best Ski Resort at the 2017 World Ski Awards, Lake Louise Ski Resort is a world-class resort. The ski area is one of the largest in North America with over 4,200 acres of skiable terrain spread across four mountain faces. There are 145 runs with wide open bowls, long cruisers, glades, and chutes, there is something for everyone.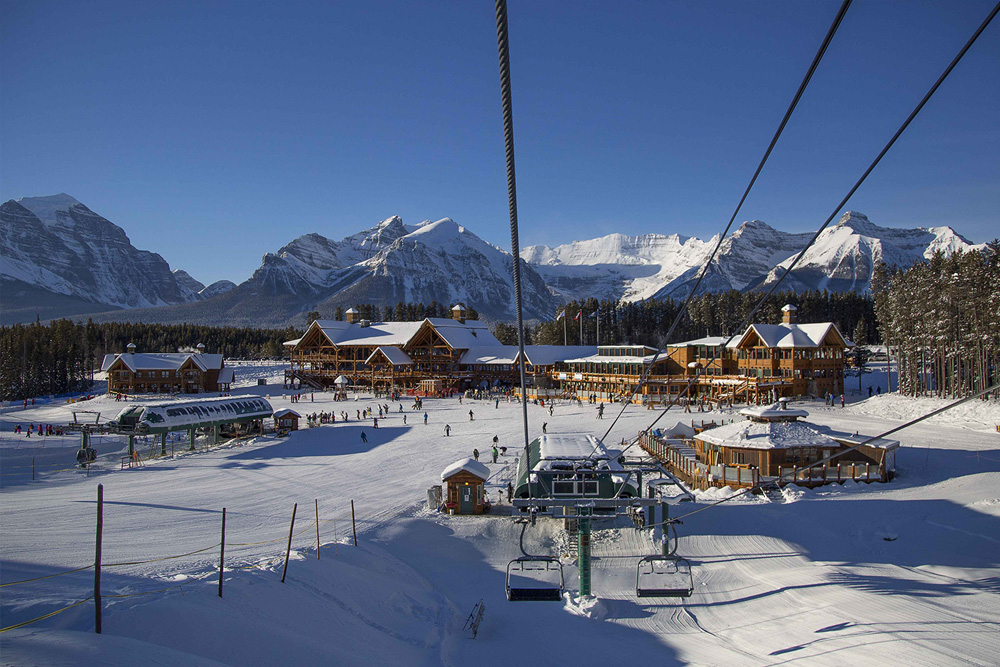 Mt Norquay
This resort is the local's best kept secret! A short 10 minutes from the centre of Banff, Mt. Norquay is one of the original ski resorts in Canada. When the sun goes down the lights come on to offer night skiing – the only night skiing you'll find in the Canadian Rockies. Much more than a ski hill, the resort offers a snow tubing park, winter sightseeing and a network of snowshoe trails so there is a winter adventure for everyone to enjoy.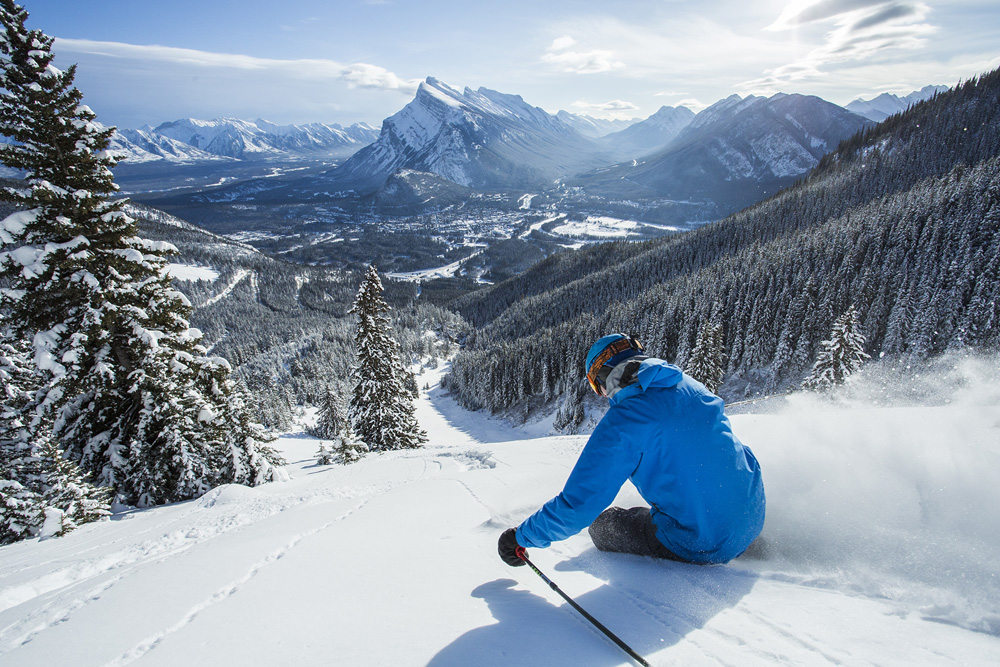 Beyond the ski slopes
While you may be under the impression Banff and Lake Louise are all about the three ski resorts and the action on the slopes, it offers so much more. After a day's skiing (or for time-off from the slopes) there are plenty of experiences to add to your overall ski holiday.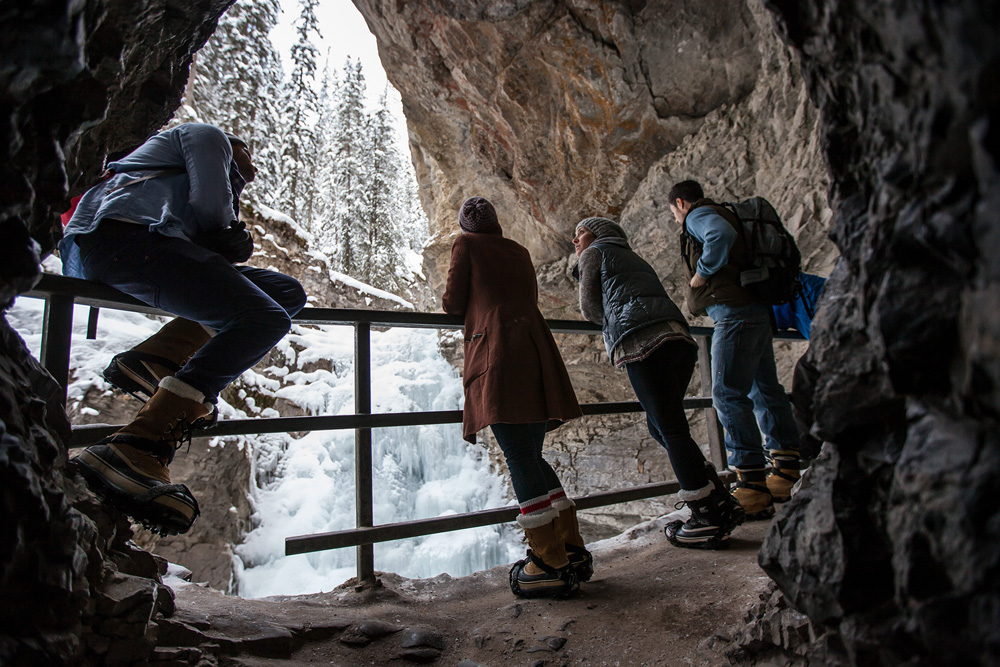 Take a guided tour to Johnston's Canyon and enjoy the spectacular scenery as you discover limestone cliffs, icy rivers and frozen waterfalls. Take the reins and mush a dogsled team or grab some ice-skates and glide across the frozen lake of Lake Louise. Find some time for thrills with ice-climbing or relax in the spas and hot springs of Banff.
The unspoiled Canadian Rockies await, bring your ski gear and a sense of adventure for a beyond ordinary ski holiday experience.
To book a beyond ordinary ski/board experience to Banff, Canada including flights, transfers, accommodation, lift passes and activities call the Active Travel Experts at travel&co NZ Toll-Free: 0800 555 035 or click here to see our latest featured offers.
Banner image: © Dan Evans.
Leave a reply