Malaysia is best known for its beaches, rainforest and bustling variety of races and religions including Malay, Chinese, Indian and European cultural influences. A destination as geographically diverse as its cultures, Malaysia provides impressive contrasts. With a landscape made up of rugged mountains, towering skyscrapers looking down on wooden houses, five-star hotels mere metres away from ancient reefs and rainforests that sweep down to floodplains that teem with forest life. It is surrounded by three seas, including the South China Sea, which is the largest body of water around the country.
The myriad of islands that make up Malaysia is where your angler and diving dreams come alive.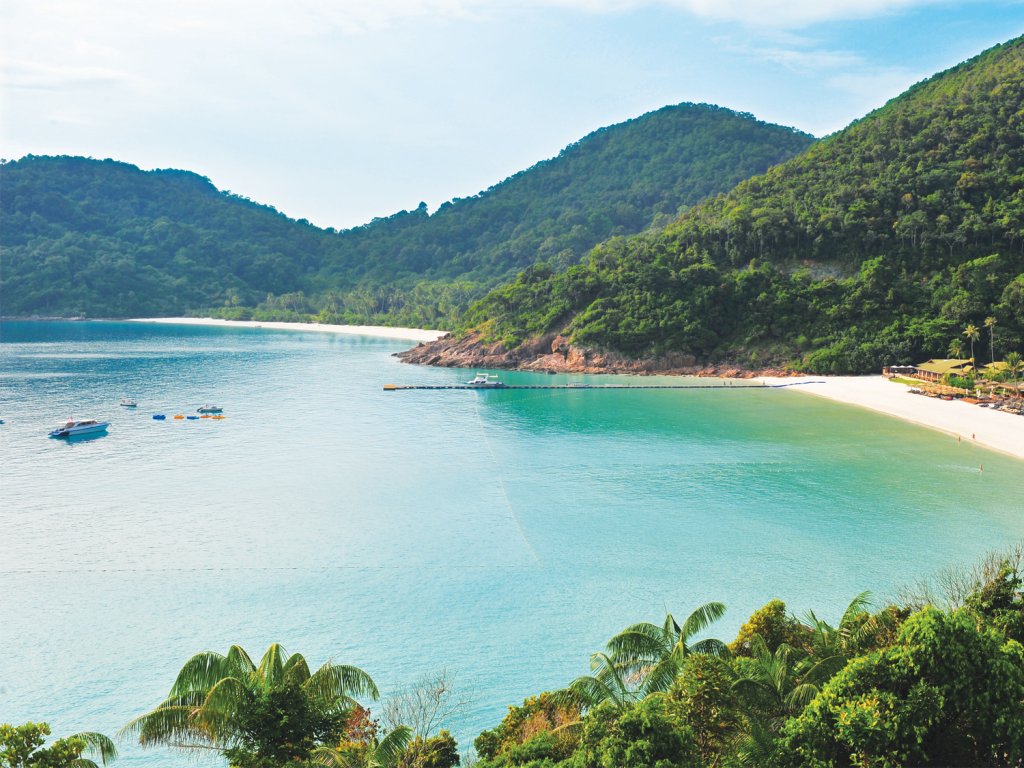 Fishing in Malaysia
Malaysia's waters provide an abundance of fishing opportunities, the most sought after fish is the fast and sleek Sailfish. Their sheer speed and acrobatic displays provide nothing short of fast-paced, adrenaline-filled action. Offering some of the best sailfish grounds in the world it's common to hook multiple sailfish a day whether it be by drifting live baits, trolling, popping or fly-fishing.
Combined with the opportunity to achieve world-record catches, an excellent climate and diverse cultures, angling for Sailfish in these waters is nothing short of amazing.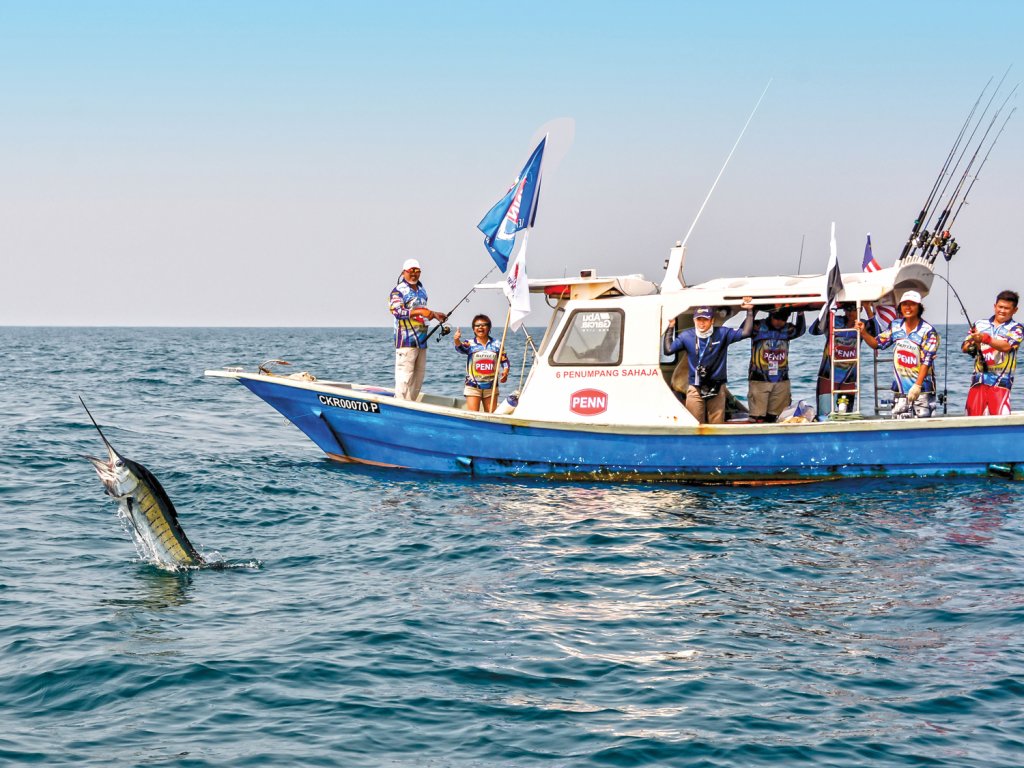 Top Fishing Locations
Kuala Rompin
As the main fishing ground in Malaysia, this world class location provides exceptional sport and fly fishing opportunities. It is fast becoming a hotspot for catching sailfish and is often referred to as a sailfish "playground". Anglers here use a variety of different techniques with slow trolling, casting and fly fishing being the most popular.
Kuala Rompin has a strict catch and release policy which ensures the Sailfish remain extremely abundant. Other species living in these pristine waters include Black Marlin, Giant Trevally, Snapper and Dorado. The myriad of islands offshore from Kuala Rompin, and its uninhabited rocky islands with steep drop-offs provide excellent fishing opportunities. Popping along atoll drop-offs often produces impressive Giant Trevally.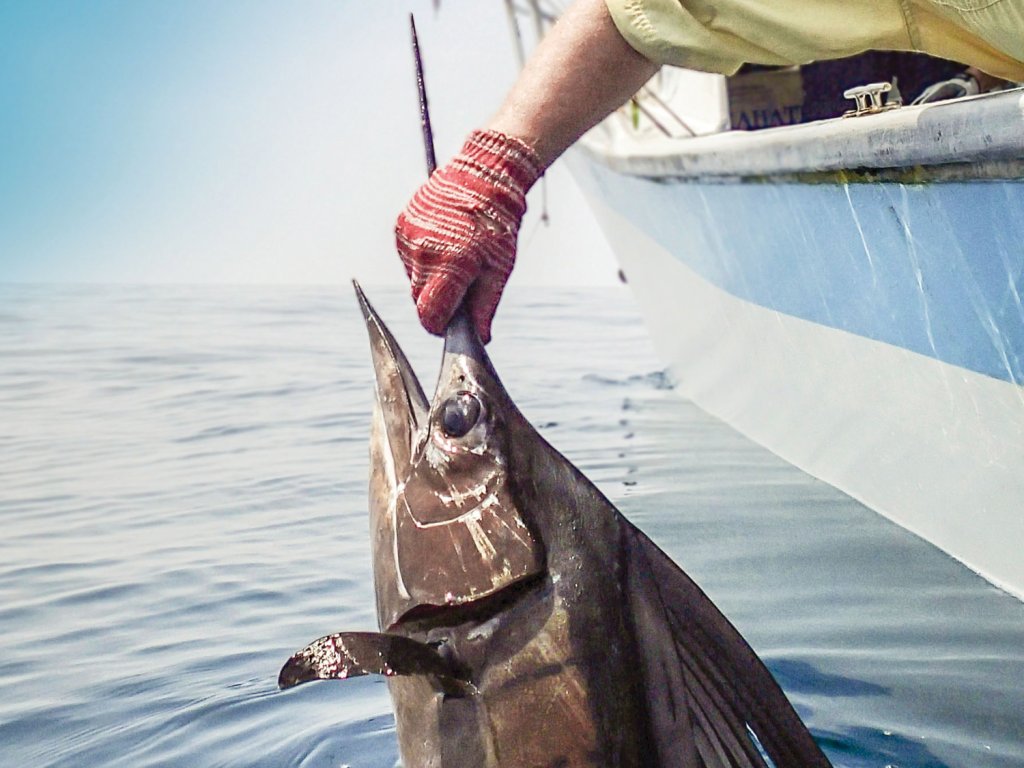 Best time to fish
The fishing season in Kuala Rompin is from March to early November. Sailfish are present throughout the season with the biggest numbers from August – October.
Diving in Malaysia
Located in the coral triangle, the home of 75% of the world's coral species, 53% of the world's reefs and 40% of the world's coral reef fish species, it is clear Malaysia offers an eco-system rich with marine life and is one of the most rewarding dive destinations on the planet.
Some would say the best dive sites are found in the southeastern region of Sabah located in Malaysia Borneo. The islands here include Sipadan, Layang Layang and Lankayan. All of these islands provide world-class diving from muck diving to macro life to sharks and an abundance of marine life.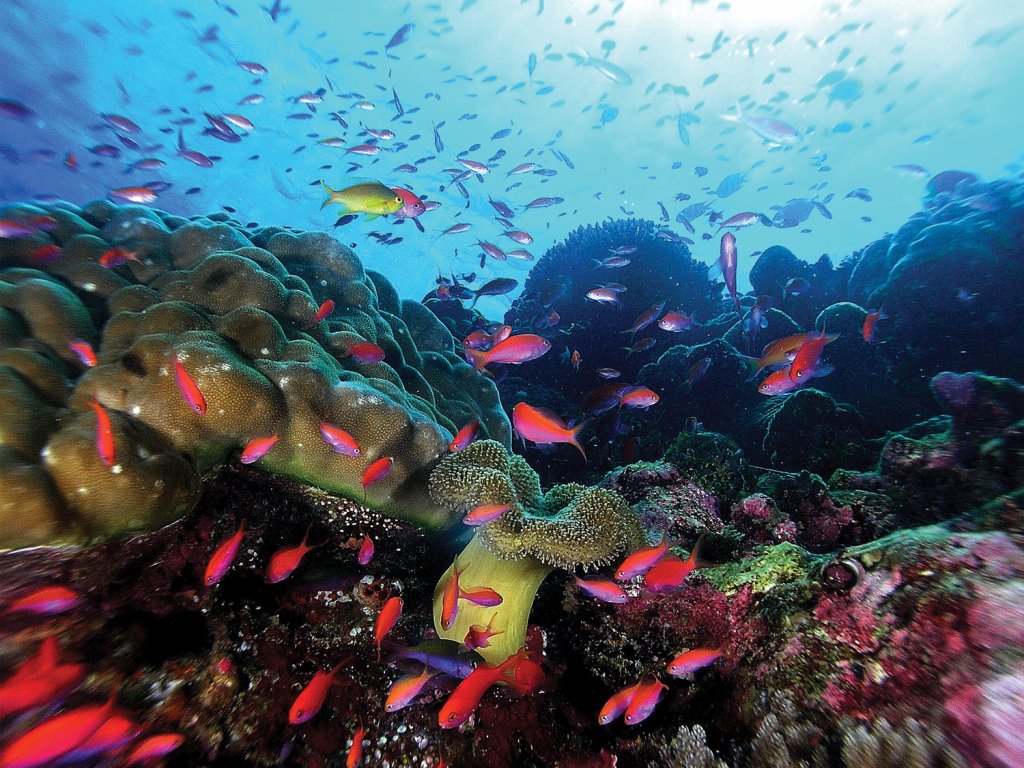 Malaysia as a whole is renowned for wall diving and is home to over 3000 species of marine life, some of the best macro diving locations plus crystal-clear waters that offer incredible visibility, to explore canyons, wrecks, underwater caves and coral gardens as well as the opportunity to get up close to more giant turtles than anywhere else.
Top Dive Locations
Sipidan Island
Sipadan is located in one of the world's richest marine environments. This small rainforest covered tropical island rises from a 700 metre abyss in the Celebes Sea off the coast of Sabah, Borneo.
Immerse yourself in this sensory overload with big fish including large schools of jacks and barracudas, an abundance of turtles and impressive macro life. Sipadan is well-known dive destination in Malaysia and is renowned as one of the best dive sites anywhere in the world.
Since 2005 the area has been declared as part of the immense Marine Protected Area, with no accommodation allowed on the island and it is only accessible during the day for people holding an entry permit.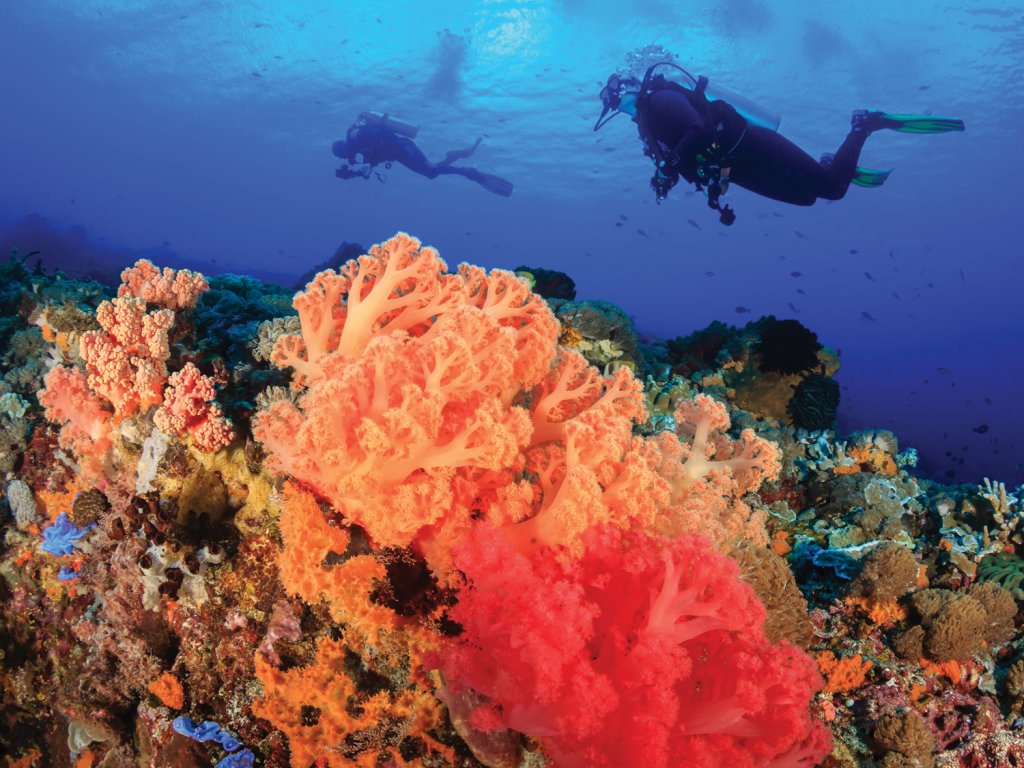 Layang Layang Island
Layang Layang Island is part of the Spratly islands. This remote coral filled atoll rises 2,000 metres from the deep blue ocean, once an active naval base it now offers a kaleidoscopic underwater world. Being in such a remote and unpopulated area the average visibility year round is 30 to 60 metres. One of the highlights of diving in Layang Layang is being able to see schooling hammerhead sharks.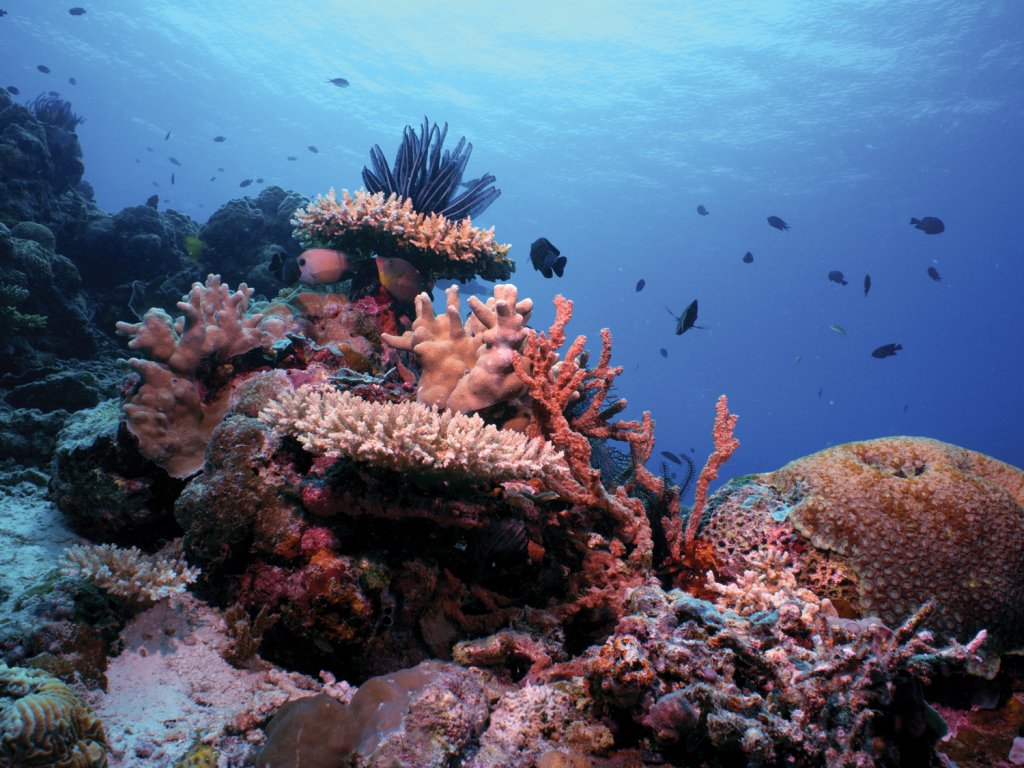 Lankayan Island
Located on the northeast coast of Sabah, this tiny island is an untouched paradise with white sandy beaches, clear waters and tropical island vegetation that has now been declared part of the immense Marine Protected Area. On offer underwater is its impressive macro diving, larger marine life and several wrecks. From March to May, there are chances of sighting the world's largest fish – the whale shark.
Best time to dive
Diving in Malaysia Borneo can be enjoyed all year-round.
To book a diving or fishing holiday to Malaysia including flights, transfers, accommodation and activities call our Active Travel Experts on NZ Toll-Free: 0800 555 035 or click here for our latest offers.
Leave a reply